Hire Cloud/SaaS Application Developers
There's a lot of buzz about cloud-based application development among businesses, but do you know what cloud is and why your business needs to integrate it as soon as possible. Because of the convenience, real-time access to data, scalability, and affordability, Cloud-based web and app solutions are believed to dominate the digital world in the coming future. According to the tech-giants such as Cisco, within the next five years, the cloud will host over 90% of workload and computing processes. Cloud-based applications and software solutions are getting extremely popular in CRM, ERP, Inventory Management Systems, and Marketplace, to name a few.
If you are looking forward to joining the trend and offer your business the much-needed boost of technology, then contact cloud app developers in India today to share your requirements. Kanhasoft is a top-rated cloud-based application development company where we develop highly scalable, productive, and low-cost cloud-based applications that can offer your business the cutting that it needs at a time of fierce competition. From creating an application from scratch to migrating an existing solution over the cloud, our team of cloud app developers in India holds proficiency in all the aspects of cloud-based application development services. However, if you are not sure what types of cloud solutions are good for your business or how a cloud solution can boost your business, then contact us today for a free consultation where we will help you understand what is cloud and why it is important today.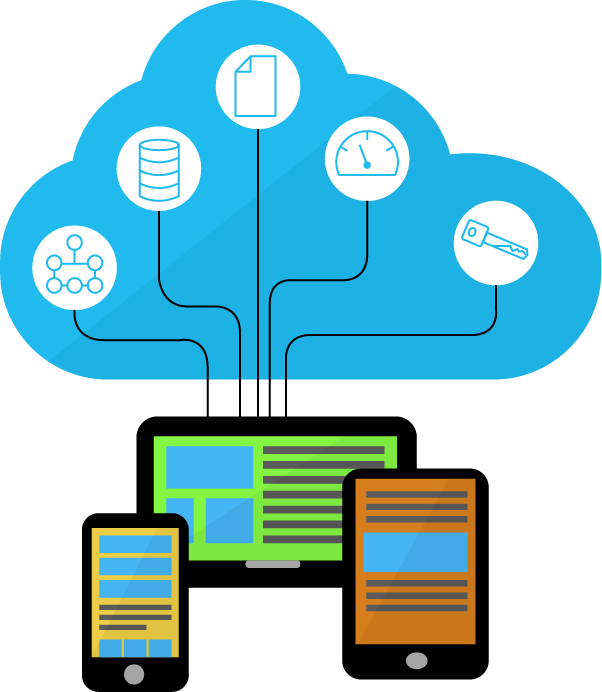 Cloud/SaaS-Based Application Development in India
Along with cloud app development, our team of SaaS application developers in India has expertise in creating top-notch cloud-based SaaS solutions for years. Our multi-tenant and robust SaaS software solutions will help you focus on achieving the core goals of your business. Our agile development methodology understands your requirements, the summaries product outline, prepares feature roadmaps, works on unique UI/UX designs, and then we proceed with the development of a bespoke SaaS-based application. Our innovative cloud & SaaS-based solutions are designed to maximize the business value of our clients.
If cloud-based application development or SaaS-based application development is on your mind, then we have the experience, expert team, and zeal to create a SaaS-based application with any level of complexity. To prove our expertise on SaaS-Based application development services in India, we also present you with some of our past work on the domain. You can also have a look at our portfolio as well to have an in-depth insight into our expertise in the domain. Our team of SaaS application developers is aimed to help clients build sophisticated cloud solutions for any business an easy to go process – whether it's PaaS, SaaS, or IaaS business models or private, public, or hybrid cloud. Contact our cloud consultants at Kanhasoft to learn more about our cloud services.
Cloud and SaaS based Application Development Services
Cloud & SaaS-based consulting
We offer cloud SaaS-based consulting services with an end-to-end assessment of your project needs and current infrastructure. It allows formulating effective strategies and roadmaps as per the changing requirements of the marketplace. We help you reach your business milestones with agile and data-driven analysis of deployment models.
Cloud & SaaS-based application development
Our cloud/saas application developers in India provide custom cloud/saas app development services that help improve your portability and maximize ROI. We create eye-catching UX/UI, reliable cloud infrastructure, high-quality coding, etc. for a seamless user experience.
Cloud integration
We ensure your business increases productivity by integrating applications, processes, databases, and network resources. Our progressive methods provide on-premise to cloud, or cloud to cloud integration. We efficiently look after data flow across different systems to ensure error-free and flexible app development.
Cloud & SaaS-based migration
We will help you move your legacy application to the cloud with high scalability, flexibility, and computing power. Our team follows a customer-centric approach to assess, upgrade & migrate the entire system that lets you adapt to changing market requirements.
Cloud & SaaS-based app optimization
Our cloud & SaaS-based app optimization provide you with an intuitive and fast user experience by troubleshooting issues like latency, clogged networks, glitches, limited bandwidth, etc.
Cloud & SaaS application design
We provide the unique cloud & SaaS app design with outstanding and attractive UX/UI designs that cater to your needs. Get our experts to help you design and develop your application.
Cloud & SaaS-based managed services
Our managed services help you streamline your complex IT operations and maximize your business processes, transparency and performance. We help businesses reap all the benefits that cloud apps provide within a robust and supported environment.
Cloud & SaaS-based maintenance and support
We provide the industry's best cloud maintenance and support services to proactively track and maintain your application performance to ensure its smooth operations. Our team ensures your system stays secure, bug-free & evolves with the latest technology trends.
How to Hire a Cloud/SaaS based Application Development Team?
You can look for a leading Saas-based app development company in India (as there is a vast pool of talented developers) & look at the profile of the best cloud app developer in India. Here you can ask for the following things–
Past work of a company
You can contact the company and ask for the past accomplished works to review. It will give insights into their work efficiency, proficiency, and expertise level. It will help you to decide whether the company can make up to your expectations & requirements.
Development methodology
You can ask for the development methodology and development processes they are practicing in building an application. Like – Kanhasoft, which follows an agile methodology that provides reliable, fast, and hassle-free development with fewer chances of error. It is the most popular and advanced methodology in the industry today.
Additional benefits
You can look for the offers or benefits a company provides to its client. For example –
At Kanhasoft, we offer –
Money-back guarantee
Guaranteed client satisfaction
Free 3 months support after deployment of application etc.
Depth of knowledge and expertise
You can get the details of the knowledge and expertise of a developer in different technologies, level of experience, etc. Look for the proficiency of developers in DevOps and security aspects and more such kinds of things that relate to your project requirements.
Cloud/Saas Based Application Development in India

Our Work
Key benefits of choosing Kanhasoft for your Next-gen

Cloud & SaaS-based Application Development
Best and effective cloud computing solution to ease your business complexity.
We provide customized cloud development that best suits your business requirements.
Interactive UX & UI design that ensures seamless user experience.
Experience and certified development team to help you achieve your pre-determined business goals.
We ensure smooth performance & high-quality products that exceed your expectations.
Secure, safe & reliable data integration to maximize your business productivity.
We provide seamless round-the-clock technical support.
Effective maintenance and post-deployment support.
Hire Cloud/SaaS Developers
24/7 Technical Support
100% Confidentiality Assured

(Strict NDA Terms)

100% Customer Experience
Know More
FAQs
How do you ensure hassle-free project completion?
Our Saas programmers and the project management team go hand-in-hand in an organized manner. Any issue in the project is resolved with a cool head. Moreover, we emphasize better and clear communication. We deliver our work in sprints for feedback to ensure client satisfaction by working as per their expectations. Also, we provide on-time delivery of a product.
How skilled are your cloud programmers?
Our cloud application developers in India have a minimum of 5 years of experience. They are highly comfortable in dealing with development, customization, integration & migration for all cloud & SaaS-based solutions. Moreover, our portfolio shows our work & expertise. We have delivered more than 20 cloud & SaaS-based solutions to clients in different industries. Our Kanhasoft developers ensure you with high-quality and reliable SaaS-based solutions that exceed your expectations.
How does a SaaS model work?
SaaS is a cloud-based platform. It is accessed in a browser and does not need to be installed on a device. Thus, it is referred to as cross-platform software. It helps businesses with reduced costs and time.
How secure is cloud-based SaaS?
SaaS developers are responsible for the security of the code, network, and physical infrastructure. SaaS developers mostly used widely accepted (amazon) third-party cloud apps for data storage & processing, which provides high data security.
Do I have ownership of the project?
You will have full ownership of your project and the source code of the app. We also provide an NDA which has copyrights, source code, intellectual property rights, etc.
Our Work Methodology
Discover
Discussions,
Assumptions,
Identification,
Brainstorming,
Conceptualization,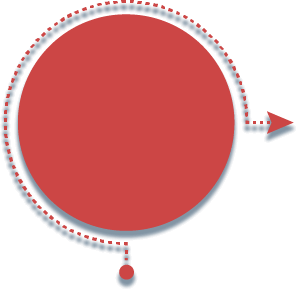 Define
Planning,
Definition,
Milestones,
Sprint Planning,
SRS Documents,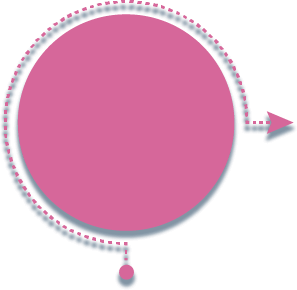 Design
Prototype,
Wireframes,
Architecture,
HTML/UI-UX,
System Design,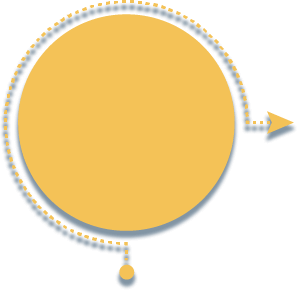 Develop
APIs,
Coding,
Push/Pull,
Unit Testing,
Development,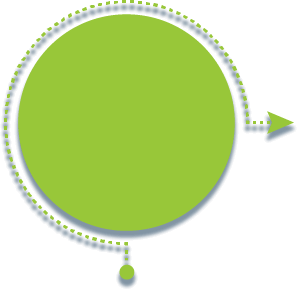 Deliver
Phases,
Release,
Support,
Deployment,
Maintenance,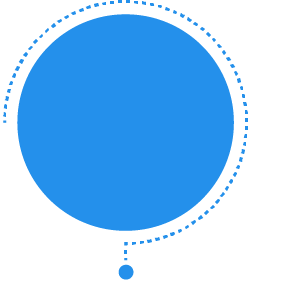 Get in touch
Just contact Kanhasoft, and we will provide you the best solution for web and app.