Hire Android Developer in India
Powering more than three billion smartphones globally, Android is a mobile operating system by Google that has revolutionized the entire world. This open-source mobile OS is jam-packed with tons of extraordinary features and functionalities that have drastically changed the way business is done in the 21st century. Whether you are an entrepreneur, a small business, or an established organization, if you want to be a part of digital revolutions and give your business a much-needed boost, then it's time to consider android app development and hire android app developers in India from Kanhasoft. To discuss your app idea for free with an experienced app developer, Contact Us Today!
If Android app development is on your mind, then you can get a perfect team composition only Kanhasoft. Hire android app developers in India who are not only skilled in coding but are also great in communication and sharing ideas to improvise your app idea. Whether you need a business app, utility app, travel app, healthcare app or education app, our team of app developers can create an app that's scalable, secure, and offers a unique browsing experience to the end client. Whether you want to develop an app or migrate legacy apps, Kanhasoft gives you access to handpick your team of developers to dedicatedly work on your project.
Hire Android App Developers in India to:
Target Niche Audience

With more than three billion active devices globally, android app development lands your business into the pool of opportunities.

Web Extension

An android application extends the reach of your business; thereby allowing them to access your services/products on the go.

Productivity Enhancement

Android apps developed at Kanhasoft are tested to offer the optimal user experience even at the time of heavy traffic; thereby, enhancing productivity.

Competitive Advantage

Our industry experience helps us to create an android application that can certainly give you a competitive advantage in your niche industry.
Our Android Developer's Expertise
Kotlin based programming
Our android developers are proficient in building an android application using a kotlin programming language. Kotlin has seamlessly integrated with the android studio and is the first choice among many companies. Kotlin seamlessly asynchronous tasks using coroutines.
FCM and Pusher for the push notification
FCM is a cross-platform managing solution it allows you to deliver messages reliably at no cost. It enables you to send notification messages to drive user re-engagement & retention.
Pusher lets you send push notifications with scalable delivery, security, and insights.
Deeplink
Our developers carry extensive experience in creating deep links to app content. Our developers create and test links to your content.
Crashlystics
Crashlystics is set up on android for crash reporting. Using crashlystics, it becomes easy to integrate smoothly with existing android tools and libraries and also makes your reporting UI look better.
Aws services, Cognito
AWS Cognito allows our developers to effectively add simple & secure user-sigh up, sign-in, and access control to your applications rapidly and easily.
CloudWatch for Logging
We use cloudwatch for application logs development. Cloudwatch provides robust monitoring of AWS infrastructure & other AWS resources. It allows to track various helpful metrics such as CPU usage, network traffic, available storage spaces, memory, and performance counts. It also offers access to system & application logs.
MVVM, MVC, and MVP architecture for Development
Our developers are efficient in all three design patterns for android development i.e, MVVM, MVP, MVC. These three patterns MVVM, MVC, & MVP helps developers in building an app that is loosely coupled, simple to test and maintain.
Map Integration
Our developers swiftly integrate google Maps in android using an API key. It is used to access the google maps server.
Payment gateway
Our android app developers in India carry expertise in developing a built-in payment gateway that lets you conduct an online payment from your app.
Room Db, SQLite for local storage
We at Kanhasoft uses room dB and SQLite for saving data in a local database in an application. These room libraries offer an abstraction layer over SQLite that enables fluent database access while utilizing the full power of SQLite.
Restful and GraphQl
We use graph QL and restful API for app designing.it offers stateless servers and structures access to resources. GraphQL is created to tackle the need for more flexibility and efficiency.
Multilingual and Multiscreen resolution
Android offers extensive support for multilingual users, which allows them to select multiple locales in settings offers this capability by expanding the number of locales supported & changing the way the system resolves resources.
Material design
It is a comprehensive guide used in android app development for visual, motion, and interaction design across all platforms and devices. Android provides different features in developing material design apps such as themes for UI widgets, widgets for lists and cards, new APIs for custom shadows and animations.
BLE and WearOS supported apps
Google's wear OS helps to write apps that allow users to stay connected accomplish tasks and express themselves. Android-based wear OS is optimized for the wrist. Also, it provides new development options such as watch faces.
WearOS standalone app
Wear OS application runs directly on the watch, which provides you access to hardware such as sensors and the GPU. Wearable applications are almost the same as other apps that use the Android SDK, except in design and functionality features.
Handpick Your Team of Android Developers

Why Hire Android Developer in India from Kanhasoft
Flexible Engagement options

We have flexible hiring models to fit your budget and project requirements. We are affordable but never compromise with the quality of the work.

Build your own team

What's better than handpicking your own team of android developers to work for you on your project under your supervision.

Transparency at all levels

We guarantee 100% transparency during the android app development process so that you can have a clear idea about the development status of the project.

Complete Control

You have complete access and control over the team you choose to work on your project. We have different software installed to offer you complete control.
Hire Android App Developers in India

Our Work
Our Work Methodology
Discover
Discussions,
Assumptions,
Identification,
Brainstorming,
Conceptualization,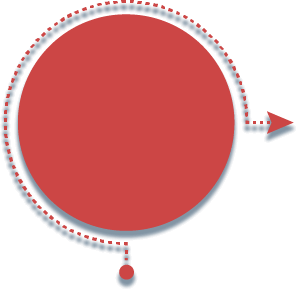 Define
Planning,
Definition,
Milestones,
Sprint Planning,
SRS Documents,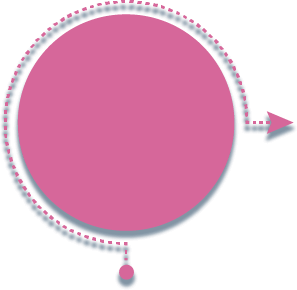 Design
Prototype,
Wireframes,
Architecture,
HTML/UI-UX,
System Design,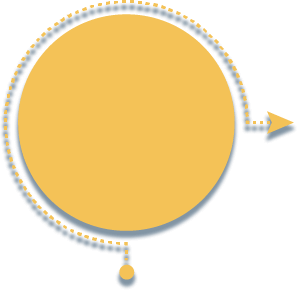 Develop
APIs,
Coding,
Push/Pull,
Unit Testing,
Development,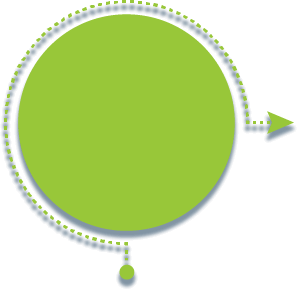 Deliver
Phases,
Release,
Support,
Deployment,
Maintenance,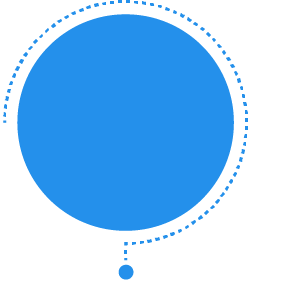 FAQs
What operates during the free trial period?
What services are available through "Hire Android Developers"?
We are experts at putting you in touch with qualified remote Android developers. Our developers are exceptional at creating cutting-edge, user-focused Android applications.
Can I alter the developers' stand-up call schedule?
Yes, you have the freedom to arrange daily or weekly stand-up calls with your Android developer. Regular contact and progress reports are encouraged as a result.
How is honesty upheld during the employment process?
Transparency is important to us, and the Time Doctor activities tracking tool helps us do that. This tool ensures efficient progress monitoring by offering real-time insights into developers' work activities.
Do you operate in my preferred time zone?
Hire Dedicated Developers from us to work in accordance with your deadline, milestone, and time zone (EST/PST/CST/MST). Contact us at [email protected] to learn more.
Can I employ a Java and Kotlin-savvy Android developer?
The compatibility and versatility of your project is assured by the fact that we have Android developers with experience in both Java and Kotlin.
Do your CodeIgniter developers have scalable application development experience?
Your project will be able to handle growth and increasing user activity thanks to our CodeIgniter experts' experience creating scalable applications.
Do your Android programmers have the necessary skills to integrate third-party APIs and services?
In order to improve the functionality and features of your applications, our Android developers have expertise integrating third-party APIs and services.
Can you help me publish my app on the Google Play Store?
Yes, you can receive assistance from our Android developers as you prepare and submit your app to the Google Play Store, assuring a smooth launch.
Can I employ an Android developer with UI/UX design skills to improve my users' experience?
There's no doubt that we can put you in touch with Android developers who are familiar with UI/UX design principles, resulting in an application that is both aesthetically pleasing and user-friendly.
Get in touch
Just contact Kanhasoft, and we will provide you the best solution for web and app.