Hire Yii Programmers in India
Yii is yet another powerful PHP framework that can be used to create bespoke enterprise applications and web-based solutions for businesses of any niche. This framework can be used to develop highly scalable web applications and websites that can load faster and perform exceptionally well. At Kanhasoft, you can hire Yii developers in India to create high-performing web applications in a stipulated time frame. Our team of developers works hand-in-hand with our clients to understand and execute their ideas in the way they want them to be. We can transform any raw ideas into a dynamic, modern, and feature-rich Yii web application.
You can hire Yii programmers in India to develop tailor-made solutions with Yii frameworks that meet your business module requirements, keeping performance and security in consideration. Our Yii developers are well versed with all features of the Yii framework, such as caching, scaffolding, inbuilt libraries, MVC architecture, etc. which enables us to deliver valuable solutions. Hire Yii developers in India from Kanhasoft at competitive rates and take advantage of the robust Yii framework. We have an in-house team of core Yii developers who have years of experience developing customized web solutions and database-oriented web applications with Yii.
Hire Yii Developers in India for:
Bespoke Business Web Applications

Get your own customized business web application developed which will solve even the most complex, unique business problems.

SaaS-based Solutions

Do you have an idea that can address the masses? Then hire your dream team from Kanhasoft with experienced Yii Developers, designers, and mobile app developers.

Legacy Application Re-development & Maintenance

Legacy applications do require constant support or redevelopment to ensure that it sits well in these ever-changing business trends.

Develop Customized Responsive Web Application

You can opt for responsive web app that can save cost and time while simplifying business operations and reaching out to your mass audience.
Our Yii Developer's Expertise
Object-Relational Mapping = Active records and database access objects
Yii offers powerful & strong support for database programming. It is developed on PHP Data Object (PDO) extension. Yii data access object (DAO) allows our developers to access various database management systems (DBMS) in a single interface. Thus, it can be easily changed to use a different DBMS without modifying the data accessing code.
It supports CRUD generation with Gii
Our developers carry expertise in working with the Gii module of the Yii framework. Gii allows developers to generate code for CRUD operations. CRUD helps developers to easily learn any web framework.
Multiple database support
Yii provides multiple database support through a customary configuration of a Yii application, in which it includes only a single database section in the protected PHP file. Also, it is easy and simple to extend it to support more than one by typing each model into one of the databases.

Easy validation rules
Yii provides easy validation rules in salesforce that verify whether the data entered by users meet certain criteria before the user saves the record.
It provides security through Xss, SQL injections, and CSRF
Our developers ensure the security of your data from attacks and hacking of the system with the support of Xss, SQL injection, and CSRF.

Unit/functional testing
Unit test allows our experienced Yii developers to test individual functions to ensure the smooth functioning of your web application.
Debug toolbar
Yii provides a useful debug toolbar. It utilized the extension in the development stage of the project, which allows the developers to get the details about the PHP environment, application, queries log, and more.
Create Your Dream Team:

Why Hire Yii Programmer in India from Kanhasoft?
Flexible Engagement Models

Our multiple engagement models are designed to give you the flexibility in hiring your team at your own budget and project requirements.

Build Your Own Team

Choose from a variety of technologies and create your dream team or your own IT team. Your team will work as per your instructions and report to you.

Transparency at All Levels

Options to choose from a pool of talented resources, interviewing them as per your own standards, and hiring the right resource. A tracker app like Time Doctor will enhance transparency on how we work.

Complete Control

Assign tasks at your own will or give the control to the team to lead the development. We are committed to offering daily as well as weekly and monthly updates on the status of the project.
Yii Application Development in India

Our Work
Our Work Methodology
Discover
Discussions,
Assumptions,
Identification,
Brainstorming,
Conceptualization,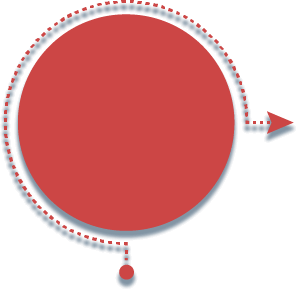 Define
Planning,
Definition,
Milestones,
Sprint Planning,
SRS Documents,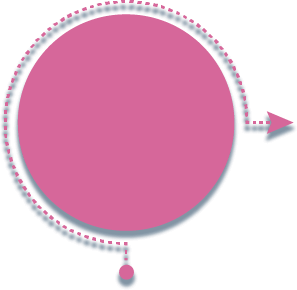 Design
Prototype,
Wireframes,
Architecture,
HTML/UI-UX,
System Design,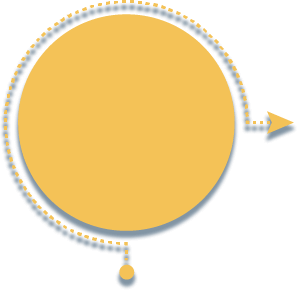 Develop
APIs,
Coding,
Push/Pull,
Unit Testing,
Development,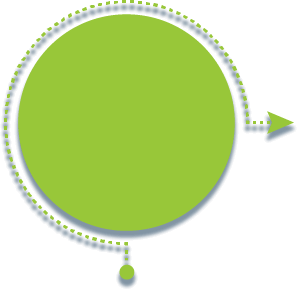 Deliver
Phases,
Release,
Support,
Deployment,
Maintenance,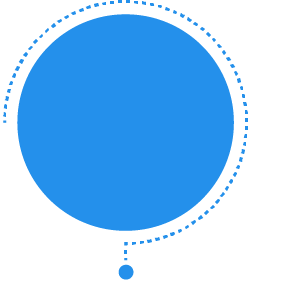 FAQs
How does the 8-hour free trial work?
With developers, can I alter the frequency of stand-up calls?
Yes, you can plan daily or weekly stand-up calls with your Yii developer. This makes it possible for frequent updates and communication.
How can I make sure the data about my project is secure?
Security comes first. Project specifics and private data are protected and only you and the Yii developer you hire have access to it.
How is hiring process transparency maintained?
The Time Doctor activities tracking tool upholds transparency. This application enables effective progress monitoring by providing real-time insights into developers' work activities.
Are the Yii developers familiar with methods for database optimisation?
To ensure effective data storage and retrieval for your applications, our Yii developers are well-versed in database optimisation strategies.
Can I work with a Yii developer who has experience with frontend integrations using Angular.js or React?
Yes, we can put you in touch with Yii developers who have experience fusing together frontend technologies like Angular.js or React.
Do your Yii developers have RBAC (Role-Based Access Control) implementation experience?
The implementation of RBAC is something our Yii developers have experience with, so your applications will benefit from reliable role-based access control systems.
Can you help me convert an existing application to the Yii framework?
Without a doubt, our Yii experts can help you migrate your current application to the Yii framework and take use of its features and advantages.
Are your Yii developers familiar with caching techniques for peak performance?
It's true that our Yii developers are adept at putting caching mechanisms in place to improve application performance and lower database load.
How do I know the hired developer has the necessary expertise for my project?
Rest assured, we carefully match developers with projects based on their expertise and experience. During the hiring process, we'll discuss your project requirements to ensure that the developer we assign has the right skills and knowledge for your specific needs.
What if I need additional developers as my project scales?
As your project grows, we're here to support you. You can hire additional Django developers from our team to meet the demands of your expanding project.
Is there any trial period available to evaluate the developer's fit?
Yes, we offer a trial period for you to evaluate the developer's fit with your project. This period allows you to assess their skills, communication, and overall compatibility before committing to a long-term engagement.
Get in touch
Just contact Kanhasoft, and we will provide you the best solution for web and app.