Patient Medical Tracking System
About Patient Medical Tracking System
A realtime patient hemodialysis tracking system which alerts the hospital admins in case of any emergency situations. The system is connected with the medical devices which tracks the patient body on multiple parameters and fetches data in real time from these devices. Data is displayed to the user on a graphical interface with drill down reports and alert notification system. The application can be hosted on multiple hospital institutes.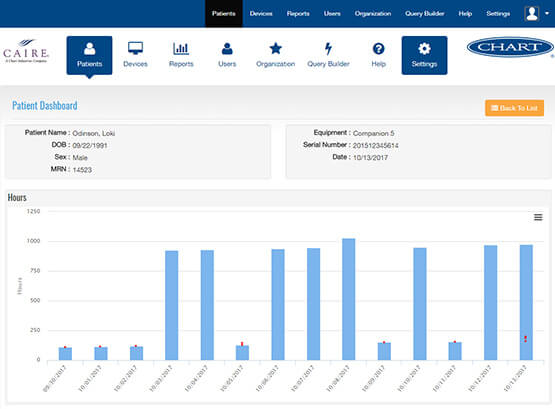 Client Comment's
"I cannot say enough good things about Kanhasoft. They did excellent work and working with them was easy. They greatly exceeded our expectations and I highly recommend them!"

Ken Ravazzolo- President

DME data solutions
---
Project Listing Portal
About Project Listing Portal
A project listing portal developed for the construction industry and available for contractors and related entities. Developed on a subscription basis, users can register in the system and get access to high-profile construction projects. Admin has a backend portal to manage the project listings and its detailed information. A detailed analytics also shows project related information to the general users.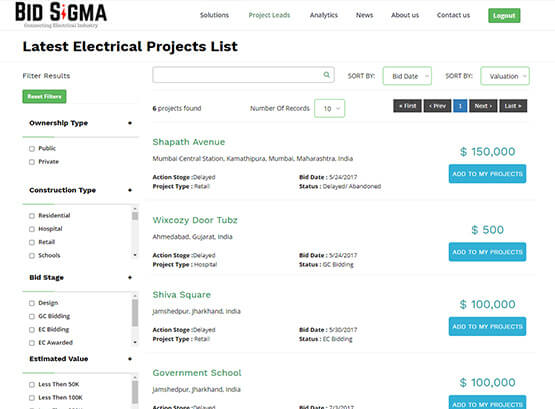 Client Comment's
"Manoj and his team has been responsive, diligent and provided a great value-added solution. This team is very professional, and highly skilled in their field of expertise. I would highly recommend anybody to partner up with Kanhasoft."

Rehan Afzal
---
EasyComplex Building Management System
About EasyComplex Building Management System
A comprehensive SaaS based Building & Condo management system for South African region. This tool allows a property owner to register and manage their property operations like contact management, building facility bookings, news & updates, building document repository, conducting online meetings and much more. Building owners can conduct online meetings and also accept votes from the members with implementation of quorum rules.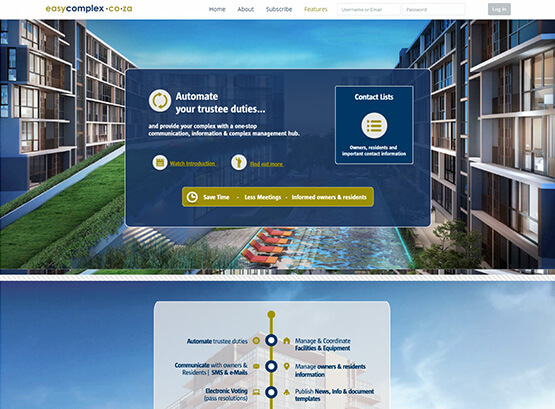 Client Comment's
"Kanhasoft delivers! Not only do they follow your specifications, they add functionality and features you don't even think about. They were able to deliver a very complex solution which two other developers previously failed to deliver. They are professional, fair and very capable. I highly recommend this team!"

Alwyn Pretorious

EasyComplex
---
Lead Tracking System
About Lead Tracking System
A compact yet intuitive lead tracking system developed for a Real Estate mogul in North America. This system allows user to create a lead, track their progress, create reminders and add follow up details. Users can manage the status of the leads. The admin has access to some highly graph-oriented reports to track staff performance.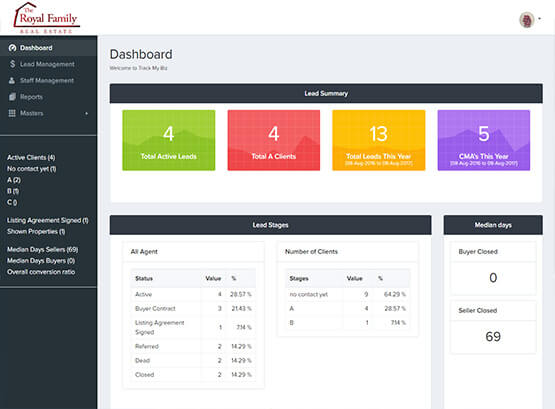 Client Comment's
"They did a great job! I am looking forward to working with them in the future."

Royal Hartwig- President

The Royal real estate family
---
Online Reporting System
About Online Reporting System
Developed for a compliance company, this is a custom-rule Complaint Management system. It allows the company admin to define custom escalation rules for every type of complaints. Users can manage records of the customers and create a complaint based on the customer-inputs. Based on the rules, the complaint is automatically escalated based on the parameters. Various graphical reports are generated to track the performance.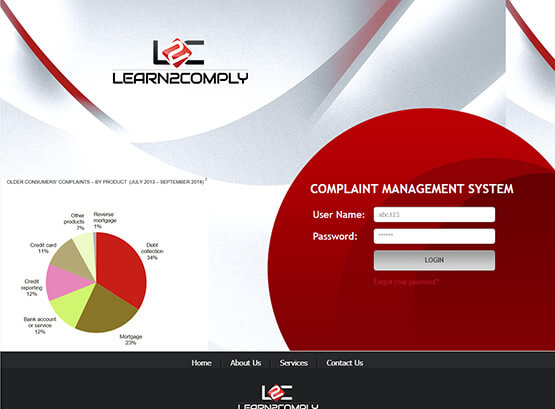 Client Comment's
"Kanhasoft performed a great work and delivered an excellent outcome for our project. The teams subject matter expertise is excellent, extremely knowledgeable and open for innovative requests. The short timeline was a challenge to the team but they delivered the modules as per our priority list. Their analysis and solution architecture skills were tested heavily with our complex requirements, but Kanhasofts team did a great job applying an agile development style that helped to break down the requirements and deliver the needed solution. The time zone between our and Kanhasofts location is probably the only downsize that made it slightly difficult in terms on communication. However, Kanhasoft tried to be available whenever needed and their staff were always friendly, polite and helpful. Their English skills are brilliant and helped extremely throughout the whole project."

Silvano Brocca

Royal Eagle Security Services
---
Custom Survey Form Tool
About Custom Survey Form Tool
A custom survey management tool developed for an Insurance company to handle their customer operations. This allows the admin to create custom survey forms which staff members can fill while conducting customer surveys, new customer intake and customer feedback. Various types of questions available are open ended text box, radio button, multi-checkbox, file upload, date field and matrix question. The results of the survey can be analyzed and viewed in a detailed graphical report. Also, admin can set custom notifications on certain type of answer in any question.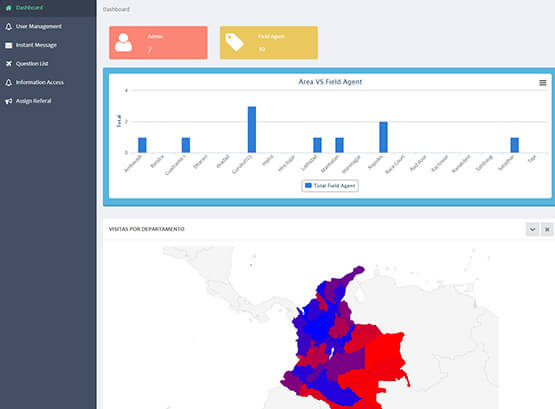 Client Comment's
"Would highly recommend to any future company to partnership with Kanhasoft. They are professional, and highly skilled in their field of expertise always willing to help and bring innovation and high quality solutions to you."

Aritz R.

Carecloud S.A.S
---
Get in touch
Just contact Kanhasoft, and we will provide you the best solution for web and app.