Why should you Hire Angular JS Application Developers in India?
Hire Angular JS Developers in India! from Kanhasoft to get customized Angular JS web Applications with a blend of interactive, user-friendly, and seamless performance. From small, medium, to large scale enterprises, depending on the type of your business and project demands, kanhasoft provides customized solutions. Our talented Angular JS developers have the experience and skills to understand your requirements and create the best and cost-efficient solutions to meet your objectives in a given time frame. We provide reliable development support from the start to the end of the project, whether back-end, front-end, or designing.
We provide scalable and affordable Angular JS Development services in the industry. Our developers are well versed with the latest developments/technologies in the field, making kanhasoft the best organization to Hire Angular JS Application Developers in India. Get the best solutions for your business with our flexible hiring models. Hire our robust team of experienced Angular JS developers and get high-quality service delivered with a professional approach.
Angular JS Application Development Services
Angular JS custom solution
We develop full-fledged & highly customizable web and mobile applications bespoke to your specific requirements with easy customization in Angular JS.
Angular JS web application development
Kanhasoft developers use the capabilities of an agile methodology to develop elegant, innovative & interactive web application development.
Single-page application development
We provide the best SPA development services that ensure high-performance and faster page loading time which results in a fast, responsive, and cost-efficient product.
Angular JS app support and maintenance services
We ensure consistent performance of your angular JS application induced with detailed assistance from our domain experts in maintenance and support.
Application migration services
Kanhasoft provides efficient application migration services which ensure your business app is updated & compatible with the latest trends in the tech industry.
API development & integration services
We provide the way between your application and different software with our API integration services which ensure the smooth and easy functioning of your application.
UI/UX development
Our team provides an incredible and eye-catching UI/UX experience to the users of web applications. In addition, easy navigation and scalability of your app for multi-platform makes it even more appealing
Our Angular JS App Development Expertise
One Page Application
Our developers are skilled in SPA using Angular JS to enrich the user functionalities in your web applications. we provide SPA to ensure enhanced user experience, faster page loading, speedy deployment of the application, and more.
Angular Architecture
Our team of angular JS developers carries extensive experience in angular architecture and provides a full-fledged application with an MVC framework. Moreover, it guides application structure and offers bi-directional data flow while offering real DOM.
Angular Routing
Our developers have hands-on experience in developing applications using Angular routing which offers clear and understandable navigation elements that decide the success of the application.
Typescript
Kanhasoft developers utilize the ability of transcript language for angular app development. It is a superset of javascript with design-time support for type safety & tooling that helps to develop large applications effectively and also transcompiles to javascript.
Restful API Integrations
We provide the best restful API integration that ensures your application with scalability, flexibility, portability features and offers independence.
NgRx Store
Our developers carry expertise in managing the global state across an entire application using the NgRx store. Your single-page application will be efficiently and easily maintains with the NgRx store.
Rxjs Library
We have experts in the RxjS library, which is a library for reactive programming using observables, that makes it easier to compose asynchronously or callback-based code. And this project is a rewrite of Rxjs with better performance, better modularity, better debuggable call stacks while staying backend compatible.
Class Component
Our developers are skilled in working with class components that are used to develop component-based application structures. It makes it easier to write an app like writing for a web component or using the new angular style of app architecture.
Material UI
Angular Material components allow angular developers to build attractive, consistent & functional web apps while sticking to modern web design principles like browser portability, device independence, and flexible degradation. It offers quick, pleasant and responsive websites.
How to Hire an Angular JS App Development Team?
Successful Angular JS application development requires hiring the best Angular JS developer from a leading Angular JS app development company. The following steps are to be included for this purpose –
Analyze your project requirement
Analyze the present and future requirements of your project that help you reach your business goals. And where you want to take your business with the development of an application. Then, Determine the objectives.
Look for certified Angular JS programmers
Hunt for the best angular js developers from various angular JS app development companies and contact the best-suited application development company. Ask for consultation via email, call, or skype.
Interview the pre-vetted Angular JS developers
Talk to the company about your requirements and ask about the past projects. Interview the developers to finalize the best one for your project.
Discuss your plan
Discuss your plan and requirements for the development of the application. The objectives, the motive behind the product development, targeted audience, etc.
Get started
Lastly, hire a dedicated Angular JS developer and get your project started
Angular JS Web Development in India

Our Work
Key benefits of choosing

Angular JS for your application development
Typescript advantage
Angular built with typescript programming language helps developers with clean code which provides businesses with the seamless and high-performing app.
Seamless functionality
It provides seamless functionality as it does not require third-party libraries for building basic functionalities, which offers enterprise-level solutions while saving costs and time.
High consistency
Its consistent code makes the application development easier and provides businesses with the high-performance app, increases time-to-market & reduces development costs.
Better maintainability
Angular JS uses typescript and testability for enhancing maintainability. Which provides a seamless business app with easy maintenance and modification.
Increases productivity
Angular JS framework efficiently looks after the utility, functionality, components, and code consistency which saves a lot of time and effort of developers. Which benefits businesses with increased productivity.
Declarative UI
Angular JS effectively uses HTML to define the UI of the app. As a result, developers can define their requirements and the framework fulfills them effectively.
Easier unit testing
Its components are independent of each other, which makes the unit testing process easier and developers can test the app in a short time. As a result, businesses get impeccable digital solutions without affecting TTM.
Hire Angular Developer
24/7 Technical Support
100% Confidentiality Assured

(Strict NDA Terms)

100% Customer Experience
Know More
FAQs
I want to keep my angular JS app idea confidential. Will you sign an NDA with me?
Yes, being an angular JS app development company in India, we sign a non-disclosure agreement with our clients to ensure their idea and information is safe & secure.
How do you allocate resources for my application?
Depending on the app idea and hiring model you have selected, we will allocate the best resources for your project.
Will the hired offshore developer work only on my project?
If you have hired a specific team or developer for a project, it will only work for your brand unless the project is delivered.
Will I be getting updates regularly?
Yes, we will assign you a project manager who will be sharing updates on the progress of the project. You can ask him if you have any queries.
How will be the communication after hiring the developer/team?
Developer will be available on skype and any other platforms per your convenience during the working hours/days for answering any queries.
Do you use any project management tools?
Yes, we are using project management tool such as Asana, Trello, Jira, etc in order to manage our ongoing projects.
Which popular apps are built with the Angular JS framework?
Many known companies like Netflix, PayPal, freelancer, Upwork, iStock use angular JS framework to develop their applications.
Why Angular JS is so much popular?
Angular JS is widely used and popular among developers becauses of its robustness, platform independence & better browser support.
What type of apps can be built using Angular JS?
Angular JS develop various kind of applications. Some of them are -
Single-page web applications
Progressive web applications
Enterprise web apps
Chat applications
E-commerce applications
Server-side rendered apps
Our Work Methodology
Discover
Discussions,
Assumptions,
Identification,
Brainstorming,
Conceptualization,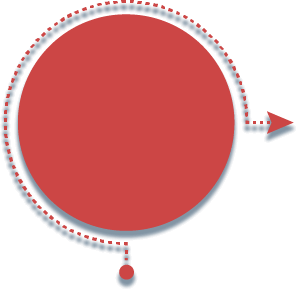 Define
Planning,
Definition,
Milestones,
Sprint Planning,
SRS Documents,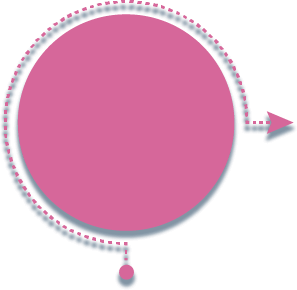 Design
Prototype,
Wireframes,
Architecture,
HTML/UI-UX,
System Design,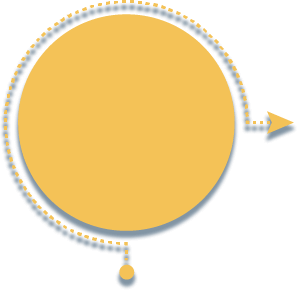 Develop
APIs,
Coding,
Push/Pull,
Unit Testing,
Development,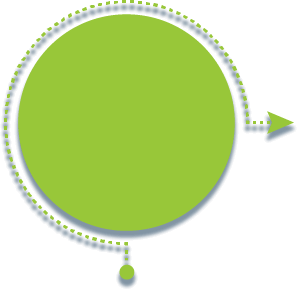 Deliver
Phases,
Release,
Support,
Deployment,
Maintenance,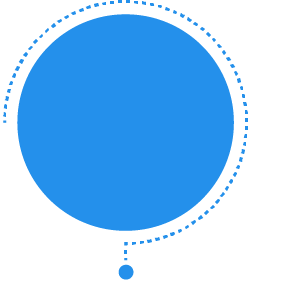 Get in touch
Just contact Kanhasoft, and we will provide you the best solution for web and app.