PHP App Development Company in India
Web applications have become an absolute necessity for businesses, and what better language to use than PHP for creating all kinds of web applications. The high functioning and easily customizable framework, PHP is the perfect choice for secure, powerful web application development for businesses and individuals, and there's no better PHP app development company in India other than Kanhasoft.
When it comes to PHP web application development in India, Kanhasoft stands second to none. We take pride in our team of experienced PHP developers who are well-versed in using PHP technologies to build custom PHP web applications for our clients. We are a PHP app development company in India that can cater to all your custom web app development requirements while staying affordable. Contact our team to discuss your project for free.
Why Kanhasoft for PHP Web Application Development in India?
Rapidly gaining popularity around the globe for our secure, custom-made, and user-friendly PHP web applications, Kanhasoft is the obvious choice for PHP web application development in India. Moreover, being an established PHP app development company, we follow industry best practices to create context-driven applications. Our in-house team of PHP developers has successfully delivered hundreds of projects to businesses and individuals all over the world, with many more underway. With expertise in MVC and command of PHP's latest technologies and frameworks, our open source developers can create everything from CMS to business portals using PHP. Hire skilled PHP developers from the top-rated PHP app development company at the best prices.
When you decide to trust us with the difficult task of building a web application that sets you apart from the competition and offers a great user experience, our experienced PHP developers take time to understand your requirements. Here at Kanhasoft, we have the potential to build any kind of complex PHP web application specifically tailored to meet your requirements and assist you every step of the way. Our PHP web application development in India is far better advanced and affordable than ordinary service providers in the market.
At Kanhasoft, we put your needs above everything else.
PHP Application Development Services
Full-stack PHP development
Our certified developers provide full-stack PHP development services to build and deliver powerful front and back-end development for different levels of businesses.
PHP framework development
We efficiently develop web applications with the latest PHP framework such as Laravel, CodeIgniter, Yii2, and CakePHP to launch flexible and scalable PHP applications.
PHP back-end and services
We at Kanhasoft offer trendy back-end frameworks through robust and safe PHP technology to develop, deploy, and run applications.
Custom PHP app development
Our developers use various features provided for PHP developers to build apps customized as per the business needs. We deliver apps tailored to your specific needs with high-quality results that accomplish your business goals.
CakePHP development
CakePHP is used for developing fast, scalable, and robust applications. it makes the process quick and simple. We at Kanhasoft provide high-quality CakePHP development services with end-to-end support to our clients.
Application development with different frameworks
Our team develops dynamic web applications that offer a rich end-user experience with attention to security, usability, and efficiency. We provide fully tested applications using a popular PHP framework such as Laravel, CodeIgniter, Yii2, and CakePHP.
Our PHP App Development Expertise
Oops concept
Oop (object-oriented programming) is a programming paradigm. It is based on 'object'. oop provides various benefits such as reusability, data redundancy, code maintenance, security, improved productivity, and more.
Core PHP Concept
We carry extensive expertise in developing PHP-based web software applications. It creates dynamic content that interacts with the database. It provides simplicity, efficiency, security, flexibility & familiarity.
HTML
Despite being a separate programming language. HTML & PHP can be used on the same page to get the benefits of both. It is easy to embed HTML code in a PHP page to format them efficiently and make them more user-friendly.
CSS
Using CSS with PHP is more simple. CSS echoed out the same way as the text string in PHP echoes. It is easy to use CSS echoed out through PHP just like it echoes in HTML.
Custom Framework
It is considered a custom framework due to its in-built web development abilities. Application development companies prefer this framework. It provides developers to choose from wide a range of PHP frameworks.
MVC Patterns
Our developers are skilled in developing applications with the MVC pattern that is widely used today. Also. It provides dozens of PHP web frameworks based on MVC patterns.
MY SQL
MY SQL is the most commonly used & freely available database software that virtually works with PHP.
Database Management (Relational/ Non-relational)
We provide the best database management solutions in web applications ensuring security, performance quality & versatility for the smooth functioning of apps.
Restful APIs
We provide effective restful APIs as it is more suitable to send and receive information from other programs using HTTP protocol commands. Restful APIs work with all programming languages and data formats.
Securities
We ensure your web applications from all sorts of forged attacking attacks. It develops your web apps protective enough to face no issues.
Code duplication-checking
PHP framework enables our developers to check duplicate values in PHP efficiently, which speeds up the process.
Prevent SQL injection
Our developers effectively prevent SQL injection to prevent attacks of data-driven applications and ensure there is no manipulation of queries.
Laravel
Laravel is one of the world's popular PHP frameworks for developing web applications. expert developers choose Laravel for its performance, features, and scalability. It is highly customizable as per the business requirements. Moreover, developers can write self-explicit and expressive code by using the pleasant, dynamic syntax of Laravel.
CodeIgniter
CodeIgniter includes libraries, a simple interface, and logical structures to access these libraries, plugins, and helpers, which resolves the complex function of PHP with ease and maintains a high performance. It makes your application robust and codes easier to read and maintain.
Yii2
Yii is a fast, secure, and efficient PHP framework, which is flexible and get pragmatic. It works out of the box and carries reasonable defaults. Yii offers maximum functionality by adding the least possible overhead. Yii allows developers to write secure code in less time with simple yet powerful APIs & code generation.
CakePHP
CakePHP is an open-source framework for the fast development and maintenance of web apps built in PHP. It is based on the principle of MVC architecture which allows PHP developers to create web applications with ease and requires less code.
How to Hire a PHP App Development Team?
Inquire about PHP web app development company
You can inquire at Kanhasoft about PHP web app development via emails, calls, or skype.
Get information and consultation
Get the required information as per your business requirements. You can ask there for any queries or doubts, which will be solved by our expert PHP web app developers.
Kickstart your project
The PHP web app developer is certified and experienced in providing PHP web app development services. We effectively handle all your project-related problems with the help of our expert PHP web app developer.
PHP Web Development in India

Our Work
Key benefits of choosing

PHP for your application development
PHP provides a built-in security mechanism to maximize security.
It is capable to integrate via SOAP & REST.
PHP provides easy and quick maintenance of your online presence
It benefits businesses with superior performance and greater reliability
It is fully compatible with multi-OS including windows, Unix, Linux, and web servers like apache.
Easy to customize to work seamlessly with a widely practiced database such as MYSQL & wide support for other databases like Oracle, Sybase, etc.
It provides a different framework for app development that allows in developing faster apps.
PHP has various functions that are explored by the user for developing exceptional apps.
Hire PHP Developer
24/7 Technical Support
100% Confidentiality Assured

(Strict NDA Terms)

100% Customer Experience
Know More
FAQs
What are the benefits of using PHP for web app development?
There are several advantages of using choosing PHP web app development such as open-source, independent platform, flexibility, performance, large community support, etc.
How to select the best PHP app development company in India?
Some factors need to be counted while selecting the desired company such as development methodology, experience, the flexibility of work, review of past clients, etc.
What are the benefits of outsourcing PHP web app development?
Some of the benefits of outsourcing PHP application developers in India are mentioned below-
Reduced development and operational cost
Work flexibility according to your time zone
Get access to certified and experienced developers
Low development time
Assured high-quality and reliable services
Works with latest trends in technology
In-depth knowledge and expertise in different platforms.
Do I have ownership of the project?
You will have full ownership of your business project and application source code. We also provide an NDA which includes copyright, source code, etc.
Will the hired offshore/remote developer work only on my project?
If you have hired a particular offshore team or developer for your business project, it will work only for your brand unless the project is delivered. You can also track your project status via our tracking app called "time doctor". Which offers complete transparency to our clients.
Our Work Methodology
Discover
Discussions,
Assumptions,
Identification,
Brainstorming,
Conceptualization,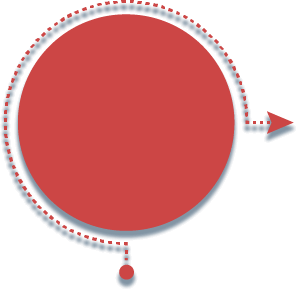 Define
Planning,
Definition,
Milestones,
Sprint Planning,
SRS Documents,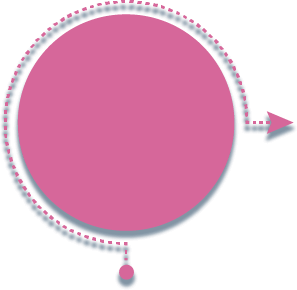 Design
Prototype,
Wireframes,
Architecture,
HTML/UI-UX,
System Design,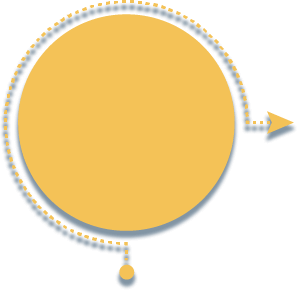 Develop
APIs,
Coding,
Push/Pull,
Unit Testing,
Development,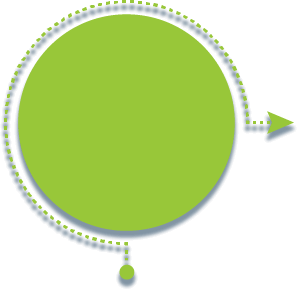 Deliver
Phases,
Release,
Support,
Deployment,
Maintenance,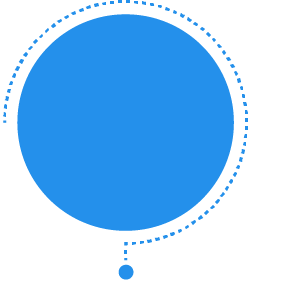 Get in touch
Just contact Kanhasoft, and we will provide you the best solution for web and app.