Hire Angular JS Developers in India for:
Bespoke Business Web Applications

Whether you need a system to modify your customer service, increase your business efficiency, streamline your process or increase your sales. We can build intelligent, cost-effective, and intuitive business applications for you.

SaaS-based Solutions

We provide a wide range of SaaS development services to help you grow your business to the next level, whether it's an end-to-end app design or software development solution.

Legacy application re-development and maintenance

Our Angular JS programmers are keen to hear your requirements & always there to consult and finally provide angular support & maintenance services.

Develop customized responsive web applications

we build custom apps across platforms to enable faster website loading and scalability. Our developers help with developing & styling your online presence with the latest trends in technology, integrated system, and more.
Our Angular JS Developer's Expertise
One Page Application
Our developers are skilled in SPA using Angular JS to enrich the user functionalities in your web applications. we provide SPA to ensure enhanced user experience, faster page loading, speedy deployment of the application, and more.
Angular Architecture
Our team of angular JS developers carries extensive experience in angular architecture and provides a full-fledged application with an MVC framework. Moreover, it guides application structure and offers bi-directional data flow while offering real DOM.
Angular Routing
Our developers have hands-on experience in developing applications using Angular routing which offers clear and understandable navigation elements that decide the success of the application.
Typescript
Kanhasoft developers utilize the ability of transcript language for angular app development. It is a superset of javascript with design-time support for type safety & tooling that helps to develop large applications effectively and also transcompiles to javascript.
Restful API Integrations
We provide the best restful API integration that ensures your application with scalability, flexibility, portability features and offers independence.
NgRx Store
Our developers carry expertise in managing the global state across an entire application using the NgRx store. Your single-page application will be efficiently and easily maintains with the NgRx store.
Rxjs Library
We have experts in the RxjS library, which is a library for reactive programming using observables, that makes it easier to compose asynchronously or callback-based code. And this project is a rewrite of Rxjs with better performance, better modularity, better debuggable call stacks while staying backend compatible.
Class Component
Our developers are skilled in working with class components that are used to develop component-based application structures. It makes it easier to write an app like writing for a web component or using the new angular style of app architecture.
Material UI
Angular Material components allow angular developers to build attractive, consistent & functional web apps while sticking to modern web design principles like browser portability, device independence, and flexible degradation. It offers quick, pleasant and responsive websites.
Create your Dream Team:

Why Hire Angular JS programmers in India from kanhasoft?
Flexible Engagement options

We provide flexible engagement models from which you can select the one that best suits your requirement at affordable prices.

Build your own team

You will have the privilege and flexibility to select the team of your choice as per your project requirements, their expertise, and experience.

Transparency at all levels

For transparency purposes at every level of development, we offer several modes of communication to keep you updated on project status.

Complete Control

You will have total control over your selected team of developers. They will work dedicatedly as per your requirements and the tasks assigned to them.
Angular JS Web Development in India

Our work
Our Work Methodology
Discover
Discussions,
Assumptions,
Identification,
Brainstorming,
Conceptualization,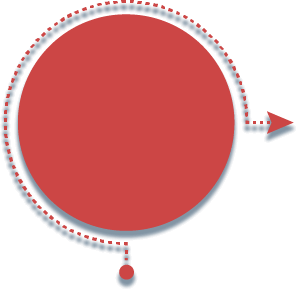 Define
Planning,
Definition,
Milestones,
Sprint Planning,
SRS Documents,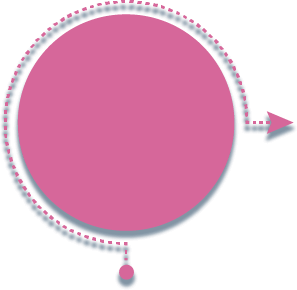 Design
Prototype,
Wireframes,
Architecture,
HTML/UI-UX,
System Design,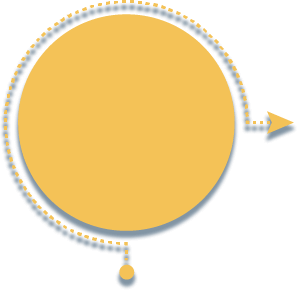 Develop
APIs,
Coding,
Push/Pull,
Unit Testing,
Development,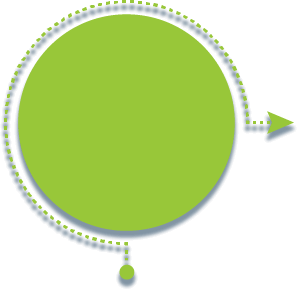 Deliver
Phases,
Release,
Support,
Deployment,
Maintenance,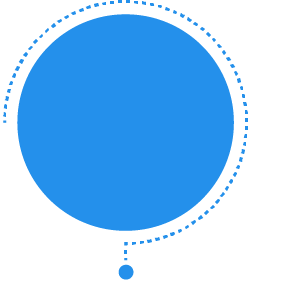 FAQs
Can I hire a React JS developer with expertise in server-side rendering (SSR)?
Are your React JS developers familiar with GraphQL for data fetching?
Certainly, our React JS developers have experience with GraphQL, enabling efficient data fetching and management in your applications.
Can I hire a React JS developer skilled in creating Progressive Web Apps (PWAs)?
Yes, we have React JS developers proficient in building Progressive Web Apps, ensuring seamless and engaging user experiences across various devices.
Are your React JS developers knowledgeable about component libraries like Material-UI or Ant Design?
Yes, our React JS developers are familiar with popular component libraries like Material-UI and Ant Design, allowing them to create consistent and visually appealing interfaces.
Can I get assistance with integrating React JS applications into existing systems?
Absolutely, our React JS developers can help seamlessly integrate React-based applications into your existing systems, ensuring smooth interoperability.
Do your React JS developers have experience with state management alternatives to Redux, like MobX?
Yes, we have React JS developers who are proficient in state management solutions beyond Redux, such as MobX, offering flexibility based on your project's needs.
What solutions does "Hire React JS Developers" offer?
We specialize in facilitating the hiring process for skilled remote React JS developers. Our developers are proficient in crafting dynamic and user-centric web interfaces using React.js technology.
How is transparency and control maintained in the hiring process?
Transparency and control are upheld through the utilization of the Time Doctor activities tracking tool. This tool furnishes real-time insights into developers' activities, ensuring effective monitoring of progress.
What exactly is the Time Doctor activities tracking tool?
The Time Doctor activities tracking tool empowers you to monitor the work activities of your selected React JS developers. It captures task durations, website visits, and application usage, giving you a comprehensive view of their productivity.
How can I make the most of the stand-up calls with developers?
Engaging in daily or weekly stand-up calls with your designated developer enhances communication and alignment. These calls offer a chance for progress updates, feedback exchange, and effective goal-setting.
Are your React JS developers qualified for specific industries or niches?
Yes, our React JS developers bring diverse industry experience and can adapt their skills to various niches. Feel free to discuss your project's industry-specific needs during the hiring process.
Can I involve my team in the selection process?
Absolutely, you have the option to involve your team in the developer selection process. We can coordinate interviews and evaluations to ensure a comprehensive fit.
Get in touch
Just contact Kanhasoft, and we will provide you the best solution for web and app.