Hire a Dedicated PHP Developer in India for:
Bespoke Business Applications

Hire PHP developers in India to get your own customized business application developed to solve even the most complex, unique business problems.

SaaS-based Solutions

Do you have an idea that can address the masses? Then hire your dream team from Kanhasoft with experienced PHP developers, designers, and mobile app developers.

Legacy Application Redevelopment & Maintenance

Legacy applications also require constant support or redevelopment to ensure that it sits well in this ever-changing business trends. Contact us to upgrade your existing app with the latest UI/UX and functionalities.

Develop Customized Responsive Web Application

You can opt for responsive web app that can save cost and time while simplifying business operations and reaching your mass audience. Hire a dedicated PHP developer in India to create a mobile-friendly application.
Our PHP Developer's Expertise
Oops concept
Oop (object-oriented programming) is a programming paradigm. It is based on 'object'. oop provides various benefits such as reusability, data redundancy, code maintenance, security, improved productivity, and more.
Core PHP Concept
We carry extensive expertise in developing PHP-based web software applications. It creates dynamic content that interacts with the database. It provides simplicity, efficiency, security, flexibility & familiarity.
HTML
Despite being a separate programming language. HTML & PHP can be used on the same page to get the benefits of both. It is easy to embed HTML code in a PHP page to format them efficiently and make them more user-friendly.
CSS
Using CSS with PHP is more simple. CSS echoed out the same way as the text string in PHP echoes. It is easy to use CSS echoed out through PHP just like it echoes in HTML.
Custom Framework
It is considered a custom framework due to its in-built web development abilities. Application development companies prefer this framework. It provides developers to choose from wide a range of PHP frameworks.
MVC Patterns
Our developers are skilled in developing applications with the MVC pattern that is widely used today. Also. It provides dozens of PHP web frameworks based on MVC patterns.
MY SQL
MY SQL is the most commonly used & freely available database software that virtually works with PHP.
Database Management (Relational/ Non-relational)
We provide the best database management solutions in web applications ensuring security, performance quality & versatility for the smooth functioning of apps.
Restful APIs
We provide effective restful APIs as it is more suitable to send and receive information from other programs using HTTP protocol commands. Restful APIs work with all programming languages and data formats.
Securities
We ensure your web applications from all sorts of forged attacking attacks. It develops your web apps protective enough to face no issues.
Code duplication-checking
PHP framework enables our developers to check duplicate values in PHP efficiently, which speeds up the process.
Prevent SQL injection
Our developers effectively prevent SQL injection to prevent attacks of data-driven applications and ensure there is no manipulation of queries.
Laravel
Laravel is one of the world's popular PHP frameworks for developing web applications. expert developers choose Laravel for its performance, features, and scalability. It is highly customizable as per the business requirements. Moreover, developers can write self-explicit and expressive code by using the pleasant, dynamic syntax of Laravel.
CodeIgniter
CodeIgniter includes libraries, a simple interface, and logical structures to access these libraries, plugins, and helpers, which resolves the complex function of PHP with ease and maintains a high performance. It makes your application robust and codes easier to read and maintain.
Yii2
Yii is a fast, secure, and efficient PHP framework, which is flexible and get pragmatic. It works out of the box and carries reasonable defaults. Yii offers maximum functionality by adding the least possible overhead. Yii allows developers to write secure code in less time with simple yet powerful APIs & code generation.
CakePHP
CakePHP is an open-source framework for the fast development and maintenance of web apps built in PHP. It is based on the principle of MVC architecture which allows PHP developers to create web applications with ease and requires less code.
Create Your Dream Team:

Rewards of Hiring Dedicated PHP Programmers
Flexible Engagement Options

Our multiple engagement models are designed to give you the flexibility in hiring your team at your budget and project requirements. Hiring modules designed for startups and established brands.

Build Your Own Team

Choose from a variety of technologies and create your dream team or your own IT team with any number of resources or domains. We have a pool of experienced PHP developers to choose from.

Transparency at all levels

Options to choose from a pool of talented resources, interviewing them as per your own standards, and hiring the right resource. Daily, weekly, and monthly updates on the status of your project.

Complete Control

Assign tasks at your own will or give the control to the team to lead the development and guide it to you achieve your objectives. PHP developers in your team will work as per your guidance to yield the desired output.
PHP Web Development in India

Our Work
Our Work Methodology
Discover
Discussions,
Assumptions,
Identification,
Brainstorming,
Conceptualization,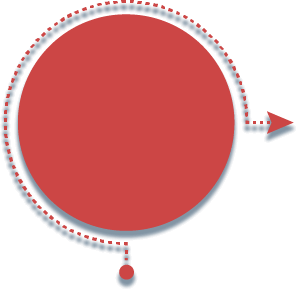 Define
Planning,
Definition,
Milestones,
Sprint Planning,
SRS Documents,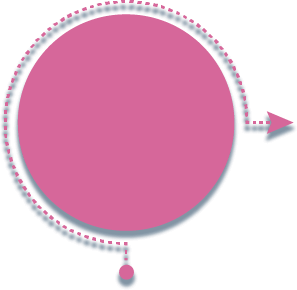 Design
Prototype,
Wireframes,
Architecture,
HTML/UI-UX,
System Design,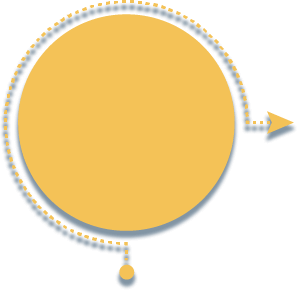 Develop
APIs,
Coding,
Push/Pull,
Unit Testing,
Development,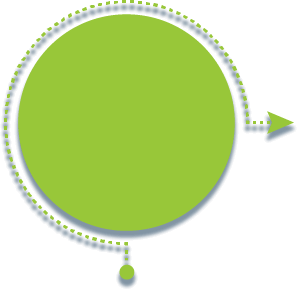 Deliver
Phases,
Release,
Support,
Deployment,
Maintenance,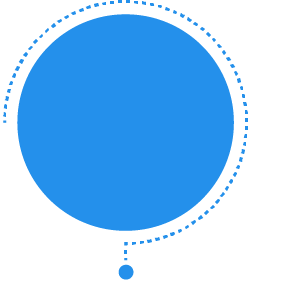 FAQs
What is provided by "Hire PHP Developers"?
How can the employment process be made transparent and under your control?
We use the Time Doctor activities tracking tool to uphold transparency and control. Using this application, you can successfully track progress because it delivers real-time insights into developers' job activities.
What is the activities tracking tool called Time Doctor?
With the help of the effective tool Time Doctor, you may monitor the productivity of the PHP developers you've selected. It records job completion times, online visits, and app usage to give a complete picture of their productivity.
How can I maximise our stand-up meetings with developers?
Direct contact, progress updates, and alignment of development objectives are made possible by participating in daily or weekly stand-up conversations with your assigned developer.
Can I employ PHP developers that have experience in particular fields or specialised areas?
Yes, our PHP developers are versatile professionals with a wide range of industry experience. During the hiring process, you can go over the particular business requirements for your project.
Can my team participate in the selection process?
You may definitely include your team in the selection of developers. To ensure a thorough fit, we can conduct interviews and evaluations.
Can I work with a PHP programmer that has experience with well-known frameworks like Laravel or CodeIgniter?
Of course, we have PHP experts skilled in Laravel and CodeIgniter frameworks, providing reliable and effective application development.
How well-versed in RESTful API development for backend development are your PHP developers?
In order to provide seamless communication between frontend and backend components, our PHP developers are skilled at building RESTful APIs.
Can I work with a PHP developer that has experience with optimising and designing databases?
Yes, we have PHP experts with experience creating and optimising databases that can make sure that your apps have effective data storage and retrieval.
Have your PHP developers integrated third-party APIs and services before?
The integration of third-party APIs and services to improve the features and functionality of your apps is something our PHP developers have experience with.
Can you help me migrate my current PHP apps to newer PHP versions?
To ensure compatibility and security updates, our PHP developers can help you migrate your current PHP applications to newer versions.
Do your PHP programmers have a working knowledge of secure coding techniques to guard against vulnerabilities?
Yes, our PHP developers are skilled in secure coding techniques to guard against common flaws and guarantee the reliability of your apps.
Get in touch
Just contact Kanhasoft, and we will provide you the best solution for web and app.