React Native/Cross Platform

Application Developers in India

React Native/Cross Platform is a powerful platform that facilitates developers to create mobile applications for both iOS and Android in record time. Our React Native/Cross Platform Application Developers in India are proficient in working with this platform to develop mobile applications that are stunning, feature-rich, and highly secure. If your dream is to push the digital boundaries for your business with the help of iOS and Android applications, then reactive Native is the platform and Kanhasoft is the React Native/Cross Platform App Development Company in India.

For years, we have been setting the benchmarks for creating the most stunning mobile application utilizing the most modern development tools and technologies such as React Native/Cross Platform. At Kanhasoft, we always intend and strive to offer app solutions that fulfill your business needs and offer unmatched mobile experiences. From social media apps, grocery apps, real estate apps, healthcare apps to educational apps, Kanhasoft is the React Native/Cross Platform application development company in India that can leverage the true power of React Native/Cross Platform for you and your business. Our team of React Native/Cross Platform Developers in India is working on React Native/Cross Platform for four years and has successfully delivered some landmark apps for our clients. To ensure that the cross-platform mobile apps we develop are fast, secure, and scalable, we utilize the latest technologies such as Visual Studio Code.

Do you have an idea or a requirement that can benefit you with website and mobile applications? React Native/Cross Platform can be a perfect fit. Get in touch with us to discuss your idea and requirement.
React Native/Cross Platform

App Development in India - Why Choose Us?

Kanhasoft is an industry-leading React Native/Cross Platform App Development Company in India offering result-oriented, personalized, and cost-effective React Native/Cross Platform app development services. From young entrepreneurs to established brands, we have worked for clients from different business entities. Our React Native/Cross Platform developers are well trained and well versed with the latest trends and have executed large and complex projects in record time. The team can make sure that mobile applications which are created using React Native/Cross Platform are as good as a native mobile application.

We can help you create mobile applications based on React Native/Cross Platform in one go so that you can save on creating two separate mobile applications thus saving on the initial development cost.
React Native/Cross Platform Application Development Services
React Native android app development
Our expert reacts native application developers in India develop white-label android apps in various kinds of categories such as business, lifestyle, health, entertainment, and more.
React Native iOS app development
Our developers at Kanhasoft carry extensive experience in building dynamic and real apps from scratch that ensures your product with better user experience.
Cros-platform migration services
We provide cross-platform migration services through our react-native specialists that are capable to create the twin of your existing application on another platform.
UX/UI design
We help you to rebrand your app by designing/redesigning the app with eye-catching & interactive UX/UI design for your application that attracts more users and increases sales.
React Native app customization
We at Kanhasoft carry a pool of talented react native developers that customize your business application by understanding your business requirements and objectives.
React Native consulting and support
Kanhasoft provides react-native consulting and support services by developing an app from scratch or by modifying your existing app as per your requirements. We ensure you a full-fledged app with consistent support. Also, we are there to help you with our consultation services & guide you to start your project development journey.
Our React Native/Cross Platform App Development Expertise
React Component Architecture
React component is a central structural - like a button, label, or text input label. Our React.JS developers build large-scale applications through scalable React.JS architecture.
GraphQL and Restful API Integrations
GraphQL provides complete detail of your data and allows the clients to ask exactly what they want.GraphQL API provides all the data your app requires in a single request.
Redux State Containers
Our developers carry experience in working with redux state containers, which is predictable state container for javascript applications formulated on simple principles.
State and Props Management
The state is an updatable structure that changes with time and I used to get data about the components whereas props allow the data to be transferred from our component to another. It is immutable and can't be adjusted. We perform state and prop management functions for the development of an app.
Es6 Syntax
Es6 provides effective code optimization, usability. Datatypes allowed here are numbers, strings, symbols, etc.
Material UI Themes
Through the Material UI framework of reacting, material theming can be done. Which is used to create global and default styles for projects. Material UI themes can be used to build reusable UI pages.
Class Components and Functional Components
Functional components are javascript functions that are used to create a functional component to react by writing a javascript function.
Class components are mostly used in the development of modern web apps in React.JS. These components add functionality to applications.
React Routing
React routing method allows developers in passing the navigation paths and read the configuration and return the related components to the configured react link.
Typescript and Javascript
Typescript is built to interoperate seamlessly with javascript. Hence, its long usage includes javascript itself. our developers carry expertise in compiling typescript to javascript for writing codes in the app development process.
React native Hooks
React native hook is a new invention in react 16.8. it allows developers to use state and other react features without writing a class.
Async Storage and Redux reducer
Redux reducer is a library that enables the redux store to save its in the local storage of an application. Whereas async storage is based on the key-value, encrypted, asynchronous storage system that is global and is used as the local storage of the app.
Deeplinking and Push notifications
React.JS provides deep linking and push notification features to handle deep links on various platforms. React provides a link to get notifications of incoming links.
How to Hire a React Native/Cross Platform App Development Team?
Analyze your requirements
Here, you have to first analyze your project needs before you hire a developer. It will help you to decide on the skill set of developers you need to work on your project.
Contact the company & Get a free consultation
You can contact our Kanhasoft team and get a free consultation and guidance from us regarding your project and we will help you to finalize the best option for the development of your project.
Interview the app developers
We will provide you with a team of expert application developers to choose from. You can hire one or a team of developers as per your requirements.
Get Price estimation
You will get the estimated budget for the development of your project with the timeline of product delivery.
Start the project
Onboarding of developers takes place in this stage. You will get your developer/ team of developers that start working on your project.
React Native/Cross Platform App Development in India

Our Work
Key benefits of choosing

React-Native for your application development
React native allows the developers to write a single code base that works both for android and iPhones. Thus, it becomes easy to maintain and reuse code which reduces effort and time.
Saves development time as it requires the same code for all platforms which develops applications faster.
It is an open-source app development framework that allows you to freely download and build the entire app in real-time using its reach feature.
Hot reloading allows the developers to view any modification they are creating in the app on their screen's real-time.
It is a cost-effective solution that requires only one team for app development instead of two.
It provides API accessibility.
Building an app using native development avails you the third-party libraries.
It provides parental support & security reliable data protection.
Easy to debug code and analyze troubleshooting.
A large community of developers worldwide.
Hire React Native Developer
24/7 Technical Support
100% Confidentiality Assured

(Strict NDA Terms)

100% Customer Experience
Know More
FAQs
How to find the best react native development company?
To find the best react app development company in India, you have to ensure a few things in mind-
Years of experience in app development.
The number of employees in a firm.
The number of projects delivered.
The number of customers served.
Client satisfaction rate.
How much does it cost to develop react native app?
The cost of developing a react native application depends on various factors such as kind of project, the complexity of the project, the set of features, UX/UI design. We will provide you with a cost estimation after understanding and analyzing your business requirements.
Is it suitable for startups to choose to react native for mobile app development?
Yes, react native is an open-source framework that develops a mobile app with javascript. It is the best cross-platform framework that provides high speed, low development cost, hot reloading, and quick development time.
Is it possible to migrate the existing mobile app to advanced react native?
Our expert React native developers can smoothly migrate your present mobile app to advanced react native. We have 10+ years of experience in developing scalable, robust, and high-performing applications.
Our Work Methodology
Discover
Discussions,
Assumptions,
Identification,
Brainstorming,
Conceptualization,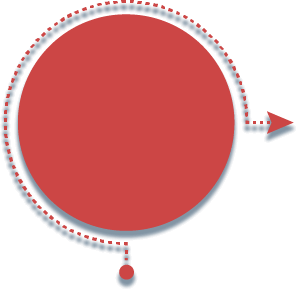 Define
Planning,
Definition,
Milestones,
Sprint Planning,
SRS Documents,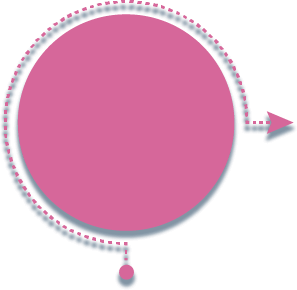 Design
Prototype,
Wireframes,
Architecture,
HTML/UI-UX,
System Design,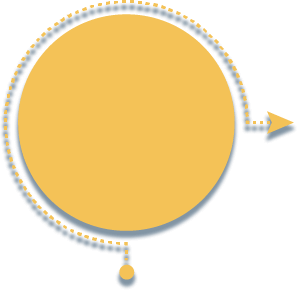 Develop
APIs,
Coding,
Push/Pull,
Unit Testing,
Development,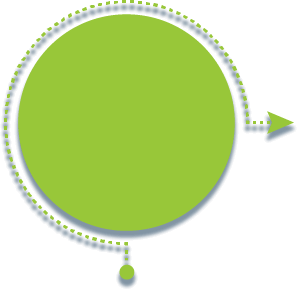 Deliver
Phases,
Release,
Support,
Deployment,
Maintenance,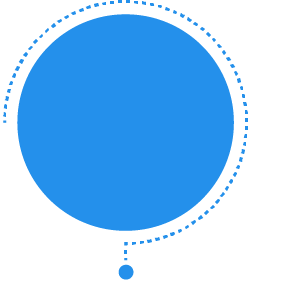 Get in touch
Just contact Kanhasoft, and we will provide you the best solution for web and app.