Flutter Application Development
Are you looking for a trusted Flutter app development company with skilled Flutter application developers? Kanhasoft specializes in Flutter app development, providing cutting-edge solutions tailored to your specific requirements.
As a Flutter app development company, we have a team of experienced Flutter app developers who excel in creating high-performance, visually appealing, and feature-rich mobile applications. Leveraging the power of Flutter cross-platform capabilities, we ensure that your app runs flawlessly on both iOS and Android platforms, saving you time and development costs.
Our dedicated Flutter application developers stay up-to-date with the latest industry trends and best practices, delivering innovative and user-friendly apps that captivate your target audience. With a strong focus on quality and client satisfaction, we strive to exceed your expectations and bring your app ideas to life.
Choose our Flutter app development services and unlock the potential of this powerful framework. Contact us today to discuss your project or hire our talented Flutter application developers.
Flutter App Development Company in India - Why Choose Us?
Kanhasoft take pride in being a leading Flutter App Development Company. When you choose us, you benefit from our expertise in Flutter app development and a dedicated team of skilled developers. We understand the importance of delivering customized solutions that align with your specific business requirements.
With Flutter cross-platform capabilities, we develop apps that run seamlessly on both iOS and Android platforms, allowing you to reach a broader audience. Our focus on quality and timely delivery ensures that your app is not only visually appealing but also functions flawlessly.
We believe in transparent communication and keep you informed about the progress of your project in every step of the way. Our goal is to create a collaborative environment where we work closely with you to bring your app vision to life.
Choose Kanhasoft as your Flutter App Development Company and experience the difference of working with a team that is dedicated to your success. Let us create innovative and user-friendly mobile applications that elevate your business to new heights.
Flutter Application Development Services
Cross-Platform App Development
We specialize in Flutter app development, leveraging its cross-platform capabilities to create apps that run smoothly on both iOS and Android platforms. With a single codebase, we ensure cost-effective and time-efficient development.
Customized App Development
Our team of Flutter remote developers understands the importance of tailoring apps to meet your specific business needs. We offer customized app development services, taking into account your branding, user experience requirements, and functionality preferences.
Widget Development
Flutter's rich set of customizable widgets allows us to develop unique and interactive features for your app. We specialize in widget development, ensuring that your app stands out with its functionality and user interface elements.
App Testing and Quality Assurance
We perform testing and quality assurance to ensure that your Flutter app is free from bugs and performs optimally across various iOS and Android devices. Our QA team conducts thorough testing to guarantee a seamless user experience.
Maintenance and Support
Our commitment to your app's success extends beyond development. We offer ongoing maintenance and support services to address any issues or updates required post-launch, ensuring your app continues to deliver value to your users.
Agile Development Methodology
We follow agile development practices, allowing for flexibility, transparency, and iterative development. Our team collaborates closely with you, ensuring regular updates, feedback incorporation, and timely delivery of milestones.
Our Flutter App Development Expertise
Cross-platform
Flutter allows for the development of high-quality, native-like applications for multiple platforms, including iOS and Android using a single codebase. Our experts are proficient in leveraging Flutter's cross-platform capabilities to deliver consistent user experiences across different devices.
Dart Programming Language
Flutter uses Dart as its programming language, and our team of experts has a deep understanding of Dart's syntax, features, and best practices. They are skilled in writing clean, efficient, and maintainable code in Dart, enabling robust app development.
Flutter Widgets
Flutter provides a rich set of pre-built UI components called widgets, which can be customized and combined to create stunning user interfaces. Our technical experts have a strong command over Flutter's widget system and can design and implement complex UIs with ease, ensuring a visually appealing and intuitive user experience.
State Management
Managing state is a crucial aspect of any app development process. Flutter offers various state management approaches, such as Provider, Riverpod, Redux, and BLoC, among others. Our experts are well-versed in these state management techniques and can choose the most suitable approach based on the specific requirements of your app.
Integration with Native Features
While Flutter provides a rich set of pre-built UI components, there might be instances where integration with native features becomes necessary. Our technical experts have the knowledge and experience to seamlessly integrate Flutter apps with native functionalities and third-party libraries, ensuring a seamless user experience.
Performance Optimization
Flutter apps are known for their high-performance capabilities. Our experts understand the details of Flutter's rendering engine and can optimize the performance of your app by employing techniques such as efficient widget rendering, code optimization, and minimizing unnecessary redraws.
Testing and Debugging
Quality assurance is a crucial part of app development. Our Flutter experts are proficient in testing application and write comprehensive unit, integration, and widget tests. They also possess strong debugging skills to identify and resolve issues quickly, ensuring the stability and reliability of your app.
Third-Party Integrations
Flutter has extensive support for integrating with third-party APIs and services. Our technical experts have experience in integrating popular APIs, such as Firebase, Google Maps, payment gateways, social media platforms, and more, expanding the functionality and reach of your app.
Continuous Integration and Deployment
To streamline the development process, our experts are skilled in setting up continuous integration and deployment pipelines for Flutter apps. This allows for automated builds, testing, and deployment, reducing development cycles and ensuring a smooth release process.
App Performance Monitoring
After the app is deployed, monitoring its performance becomes crucial. Our technical experts can set up performance monitoring tools and analytics frameworks to track key metrics, identify bottlenecks, and make data-driven improvements to enhance the overall performance of your Flutter app.
How to Hire a Flutter App Development Team?
Analyze your requirements
Analyze your Flutter development requirements and desired project outcomes.
Contact the company & Get a free consultation
Search for the best and experienced cross-platform app development company such as Kanhasoft.
Interview the app developers
Contact the cross-platform app development company and get free consultation and guidance based on your business needs and project requirements.
Get Price estimation
Get the cost estimation based on your Flutter development requirements.
Start the project
Start your project by onboarding your team.
Android App Development in India

Our Work
Key benefits of choosing

Flutter for your application development
Flutter provides marvelous graphic design to designers.
It is highly affordable as it provides several Flutter app development tools to develop high-functioning apps for your companies at market-friendly prices.
It offers market fragmentation, which provides an equally lucrative opportunity for businesses.
Flutter provides a solid and secure platform for developing a high-performing application.
It provides easy integration of mobile apps as per the requirements of your business needs.
Flutter offers better syndication.
The Flutter framework provides customization (UI) graphics and applications.
Flutter is widely popular due to the highly usable & awesome features that attract more people towards it.
It provides the best Flutter based wearable devices for users.
It includes multiple network distribution which helps to develop your distribution channel for the market.
Hire Flutter App Developer
24/7 Technical Support
100% Confidentiality Assured

(Strict NDA Terms)

100% Customer Experience
Know More
FAQs
What is Flutter app development?
Flutter app development is the process of creating mobile applications using the Flutter framework, which allows for the development of cross-platform apps with a single codebase. Flutter enables developers to write code once and deploy it on both iOS and Android platforms, saving time and effort.
Why should I choose a Flutter app development company?
Choosing a Flutter app development company offers several benefits. Flutter provides a fast and efficient development process, resulting in cost savings. Additionally, Flutter offers a rich set of customizable widgets, a strong UI/UX framework, and excellent performance. A specialized Flutter app development company has the expertise to leverage these features and create high-quality apps.
How long does it take to develop a Flutter app?
The development timeline for a Flutter app depends on various factors, including the complexity of the app, the number of features, and the level of customization required. A Flutter app development company will assess your project requirements and provide you with a timeline estimate based on the scope of work.
Can you integrate third-party APIs into a Flutter app?
Yes, Flutter app development allows for seamless integration of third-party APIs. Whether it's payment gateways, social media integrations, or other services, a Flutter app development company can integrate the necessary APIs to enhance your app's functionality and connectivity.
How do you ensure app quality and performance?
A reputable Flutter app development company follows best practices to ensure app quality and performance. This includes rigorous testing and quality assurance processes at various stages of development. They perform functional testing, user experience testing, and compatibility testing to deliver a bug-free and high-performance app.
Can you assist with app maintenance and updates after the launch?
Yes, a Flutter app development company can provide ongoing maintenance and support services after the app is launched. They can help with bug fixes, performance optimization, feature enhancements, and compatibility updates to ensure your app remains up-to-date and delivers a seamless user experience.
Do you offer post-launch app marketing services?
While Flutter app development companies primarily focus on app development, some may offer post-launch app marketing services or collaborate with marketing partners. These services can help increase app visibility, user acquisition, and retention, ensuring the success and growth of your app.
How can I communicate and collaborate with the development team?
Communication and collaboration are essential for a successful project. A Flutter app development company typically provides multiple communication channels such as email, phone calls, video conferencing, and project management tools. They ensure regular updates, feedback incorporation, and maintain transparent communication throughout the development process.
Our Work Methodology
Discover
Discussions,
Assumptions,
Identification,
Brainstorming,
Conceptualization,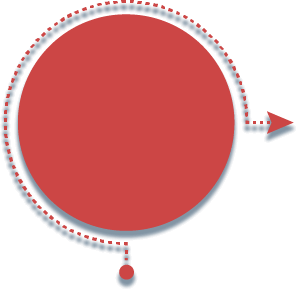 Define
Planning,
Definition,
Milestones,
Sprint Planning,
SRS Documents,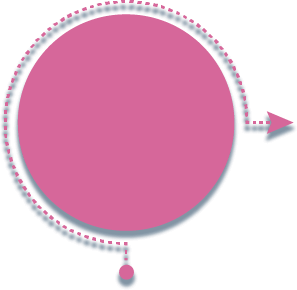 Design
Prototype,
Wireframes,
Architecture,
HTML/UI-UX,
System Design,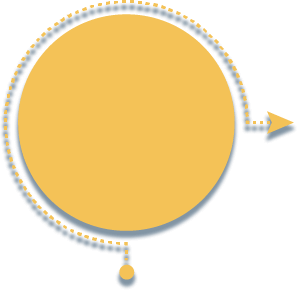 Develop
APIs,
Coding,
Push/Pull,
Unit Testing,
Development,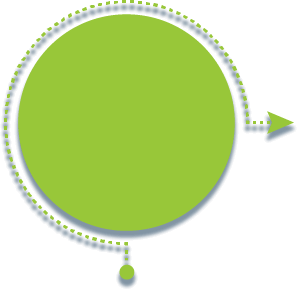 Deliver
Phases,
Release,
Support,
Deployment,
Maintenance,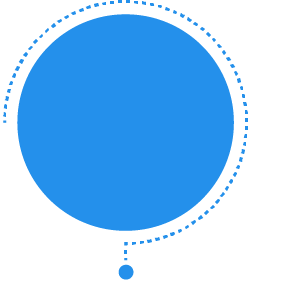 Get in touch
Just contact Kanhasoft, and we will provide you the best solution for web and app.