Engagement Models
Today's market scenario demands flexibility in every aspect. That's the reason Kanhasoft provides multiple engagement models for your varying situations.
Kanhasoft provides various flexible Outsourcing models to its client that suits their requirement specifically. All these models are followed by most of the outsourcing companies, but Kanhasoft has added some of its own advantages.
We offer mainly five engagements Model
Fixed price project
The Fixed Rate model will have all aspects of the application freeze before initiating the project. We engage our resources on the project for a fixed timeline, working on a fixed project scope and on a fixed budget. We phase the project into milestones, thereby giving you a very detailed look at the project plan. We follow professional project management process- Agile Scrum methodology to execute project. Normally we utilize different project management, communication, bug tracking and source code management tools to execute fixed price projects. Also provide our server to show case development to client while project is in development phase.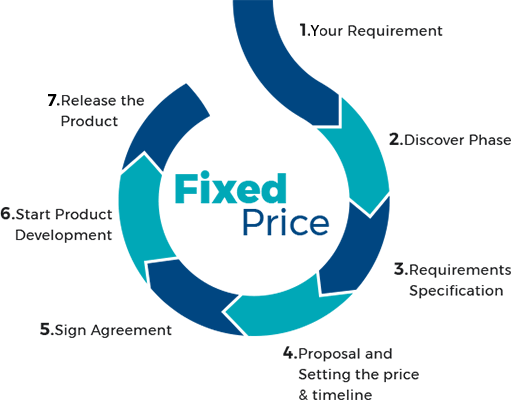 Advantages
Most effective on small scale projects for web and mobile platform
This is suitable model when client is having detail requirement document available.
A very detail project plan layed out before kick off
Timely completion of the project as decided initially
Avail the benefit of single bulk pricing
Appropriate handling of change requests
Hire Dedicated Resources
Hire Dedicated resources who will work for specific tasks across multiple projects for the client. The resources can be directly managed by the client. This model is most suitable for clients who have multiple projects at hand and who know what to extract from the resources. We can provide resources on different technologies such as Python/Django, React.js, Node.js, Angular.js, PHP, Laravel, Yii, CodeIgniter, React Native, Flutter, Android and iOS on almost immediate bases.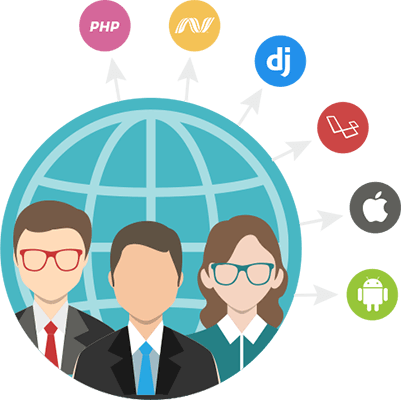 Advantages
Clients have the opportunity to guide the resources
A team of quality resources from kick off till the end
Direct communication between the client and resources
Hourly payments scheme
Perfectly suited for large-scale projects
Hire additional resource to support emergency
Create your own team under one roof
Time and Material Pricing
The Time & Material model is gaining more and more popularity since it allows more control over the development progress and the cost of the project. This model is used if there is no whole vision on the final output and the specifics of the project. The entire project is divided into small phases, each of which is executed one at a time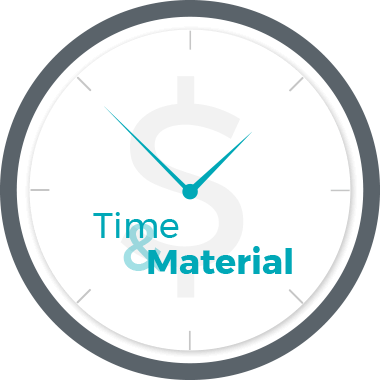 Advantages
Flexibility in budget and minimal risk for both parties
Perfect for the large-scale in which the end product cannot be predicted at initial stages
No need to finalize requirements before kicking-off
Complete control in the hands of the client
Avail the benefit of single bulk pricing
Advantage of molding project objectives at any project stage
Maintenance and support contract
Team as kanhasoft has already deployed more than 200 apps in cloud. So if you are looking for support and maintenance partner for your managed cloud, we are here to help you. It is essential to monitor your cloud server to make sure it gives good performance and also save cost. There are many tools provided by different server providers like cloudwatch by AWS and similar tools by Azure and google cloud as well. So it will be our responsibility to set up those tools along with other tools for monitoring like new relic etc. Also our resource will keep a eye everytime to make sure resource are working properly and will set up different alarms for your cloud server. Also support and maintenance will cover some bug fixing, report generation etc depend on client need.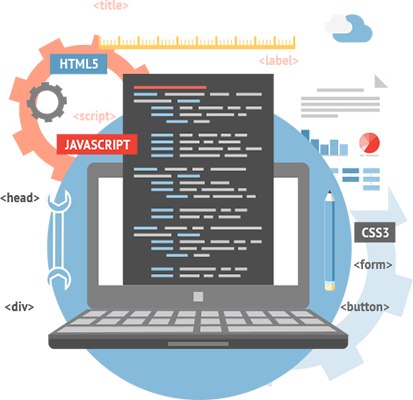 Advantages
We will make sure proper utilization of resources
It will help client improve performance of application and reduce cost
Deep knowledge of cloud server help client come out of issues quickly
Improve availability of application and reduce down time
Improve user/customer experience and satisfaction
Partner or Alliance with us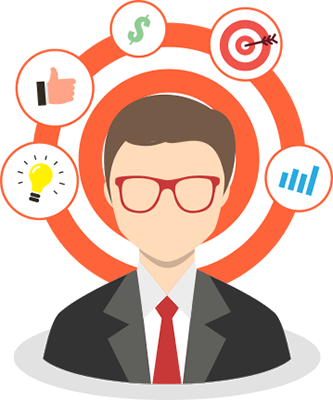 Partner or Alliance with us
This engagement model is specifically designed to attract likeminded sales individual or companies having strong client base in their local territory/country. The model is very simple , partner will bring business from their local territory and we will execute it at our development center at india. We will share profit with partners as agreed mutually and legally. This model has helped us expand our reach to more countries and geographical areas and also give us chance to serve our customers in better way. We would like to assure our partner/alliance that we will always take care of your interests and will never scarifies it for our sake. We are also open for partnership in product development.
Get in touch
Just contact Kanhasoft, and we will provide you the best solution for web and app.