Web Application

Developers in India

Being a top-rated web app development company in India. You can confidently rely on our expert team of web application developers in India to streamline your business processes, reach a mass audience with an online presence or just about anything on the web. Kanhasoft is a complete web app development company in India with a focus on developing client-centric and efficient web solutions. We guide our clients at every step of our SDLC starting from the feasibility study, defining requirements to wireframe, and final design, development, deployment & support.

Kanhasoft is a total IT solution provider having 360-degree developers and our solutions have helped our clients in the betterment of their processes. We have always met the standards of the ever-evolving challenges of the IT industry. We have believed more in actions and that is the reason we have become the most preferred Web Application Development Company in India across technologies like PHP, Laravel, Django/Python, ReactJS, AngularJS, NodeJS, Yii, and CodeIgniter.
Type of

web applications services that we offers
Web application development
Kanhasoft provides the best web application development services for fast-growing companies that are looking to develop & improve web-based software products and solutions with innovative and dynamic features with an eye-catching appearance.
Custom web application development
We build customized web applications using cutting-edge technologies to help you build unique solutions & experiences that underpin user satisfaction and operational success.
Business web application development
We ensure your business transforms digitally with trending technologies such as AI, cloud computing, the IoT, and more. Our web app development company in India has transformed many businesses globally.
Enterprise web application development
Our developers carry expertise in developing enterprise web applications that are robust, scalable, updated, and user-friendly. We provide the best solutions as per the requirements of enterprises.
Support and maintenance
We offer 24X7 support and maintenance to rapidly scale your business. We update your outdated web technology with latest trends in industry or migrate the present web technology to any other platform with our maintenance and support services.
SaaS web application development
Kanhasoft posses experience in developing the powerful applications, that are ready to function in the SaaS distribution model. We believe in developing excellent web application that run and look consistent at all platforms and browsers.
Responsive web application development
Kanhasoft is well-versed in developing responsive web apps that adapts to the screens of mobile devices. It resonates with the mobile user's specific needs and effectively matches the quality of native mobile apps.
List of tools & technologies which we are using for

web application development





















Which methodology do we use for

web application development?

We use the flexibility of agile methodology for all the development processes. Agile methodology is assigned to deliver the changing business requirements and also distributes the software with faster and fewer changes. Let's learn in detail about all the benefits it offers to your business and the products.
What is agile methodology?
Agile methodology is an exercise that encourages continuous development & testing throughout the software development lifecycle of a project. It enables parallel development & testing as compared to a waterfall methodology.
Agile methodology tries to create the accurate product through small cross-functional self-organizing teams that develop small pieces of functionality regularly, which allows for frequent customer input and cross correction as required. This way agile methodology tries to address issues that traditional waterfall methodology does not include in its development process.
Benefits of agile methodology for your business
Faster product delivery
The most significant benefit agile methodology provides is its unmatchable speed. It follows the principle - The faster the reach of the product to customers, the more will be the profit to businesses.
Improves customer satisfaction
It increases customer satisfaction rate as the customer doesn't have to wait for months or years for the desired product to be launched in the market. This system adapts easily to changes in the overall surrounding to refine successful client solutions.
Increases employee value
Employees are encouraged to contribute their ideas rather than just be given a set of rules to follow in the process. With agile methodology, employees are in the best position to conquer the issues and fulfill the objectives. They have their hands-on control and witness' difficulties that arise.
Rework is negligible
With agile methodology, the project stays on track and in tune with customer needs at every phase by involving the client in more than just the requirement & delivery phase.
Thus, kanhasoft follow agile methodology to deliver a high-quality product with a faster, lighter and more involved mindset. With agile methodology, we ensure you get faster delivery of products developed as per your requirements. Reach us to know more about the benefits you get by partnering with us for your project.
How you can send your requirements to a

web application development company?

Unclear about, How to convey your requirements to a web app development company? Then, you can follow these questions. It will get you an idea of making your demand/wish clear to a development team.
What is your goal behind developing an app?
Here you can mention the objectives you want to accomplish through the application, target audience, what you want your product to do and the core objectives of the product, etc.
What are the present issues you want to tackle in business with an app?
In this you can write about current business conditions, the things that are lacking in increasing your sales, what needs to be promoted through the app, etc.
Write the product vision statement you want to include
A vision statement defines a clear path towards the end goal of the web app. And functionalities
Write the product's core functionalities
You can mention the major functionality that is to be added to the product.
Write the features that are to be included in the product
In this, you can mention the set of features you want to involve in an app to improve the user experience and better accessibility.
Write your design needs
Write exact design needs, the required features, and functionalities at the begging to avoid conflicts and ensure timely delivery of the product.
Write specific brand guidelines
To lower the chances of errors, it is necessary to provide a detailed guideline to the company like the brand logo, color contrast, image styles, layout colors, font style, etc.
Write the time frame
Mention the deadline for the completion of the web app development task. It ensures timely delivery of the application.
Provide images and text outlet, if any
Web app designers cannot proceed further if they don't have the required material in hand. You must provide original content & authorized images if there is any.
Provide reference web app and design samples
If you need redesigning or any other thing to be modified, you need to provide previous design samples.
How we work
Kanhasoft is a customer-centric web app development company in India; thus, we have options for our clients on how they want to partner with us for app development.
Fixed price project
Understanding client's business flow & pain areas
Gathering detailed requirements from the client
Prepare requirement documents & Get approval from the client
Prepare wire-frame for all major screens and get client's approval
Database design, Architecture design, UI design & development
Unit testing, Integration testing, system testing
Deployment on client's Server
90 Days free support/Warranty
Long term support for maintenance and enhancement
Hire resource/team
Gather clients requirement
Send multiple CV's to clients based on needs
Schedule interviews/practical tests with short-listed candidates
16 hours free trial
Hire one or multiple resources
Quick start project
Track hours/work using different tracking tools
Note:

Continuous communication and daily reporting is part of all engagement models
Ready to sign required NDA/contract. All intellectual property rights will remain with client and will transfer complete code to client along with documentation.
Discounted rates on hiring multiple resources or a team.
Save up to 50% on Development, Maintenance, Support Cost
START 8 DAYS RISK-FREE TRIAL
No Payment required
It makes us different
Twilio Voice And Messaging Server Integration
Social Media Integrations, Document Integrations Using Dropbox
Web Scraper Using Casperjs For Amazon
Processing Of Millions Of Records
Graphical And Dynamic Reports For Data Analysis
Complex Calculation Of Financial And Accounting Data
Cron Job And Deamon Process
Google Calendar Integration
Query Optimization And Performance Optimization
Different Payment Gateway Integration For Credit Card
Celery And Worker For Task Processing
Recurrence And Debit Order Payment
SMS And Email Service Integrations
Industries we have served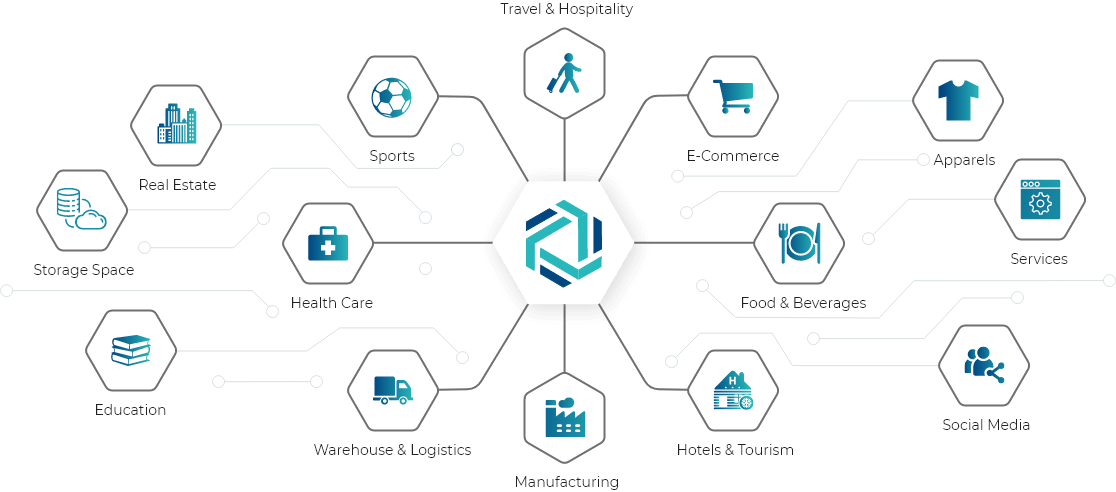 Friends with budgets

Our Clients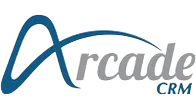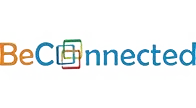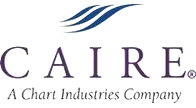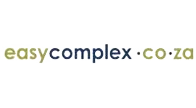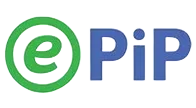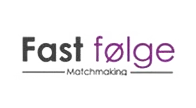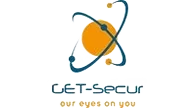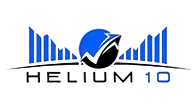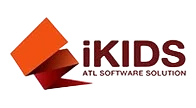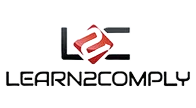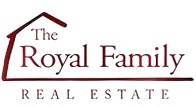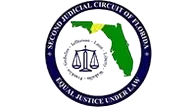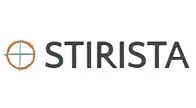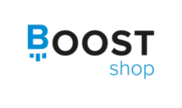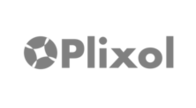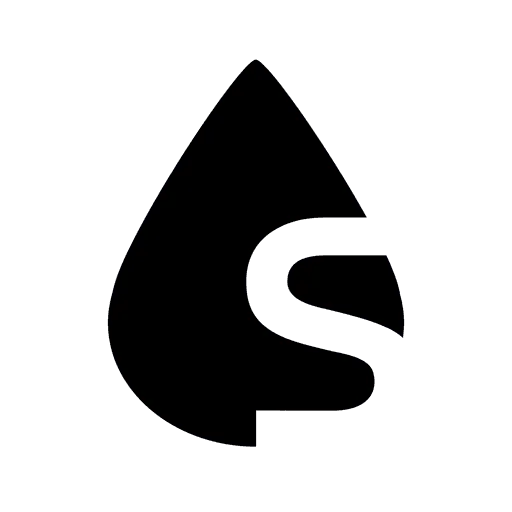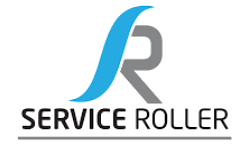 Success story

Our Achievements

10 Years of experience

Watched technologies change leaps and bounds during these years and always focused on staying ahead in this transition.

250+ Solutions delivered to clients

The satisfaction of the clients using our solutions has always encouraged used to excel our benchmarks

20+ Industries covered till now

Dynamic range of industries covered with wide knowledge of each and solving critical problems

Flexible engagement models

Customizable engagement models allowing clients to tailor-make their own models, end-result being the same: Success

Custom solutions for any workflow

Business-focused software solutions aiming to solve the important workflow problems of your business

150+ Satisfied & Happy clients

Its not the numbers but the smiles of our customers that matters when they see our software solving their problems
FAQs
Why should I opt for kanhasoft for web application development?
Our 10 years of extensive experience and expertise in web application development have enabled us to develop business-oriented, secure, scalable, and reliable apps. We use agile methodology and a user-centric approach, which has led us to build custom app solutions as per the requirements of businesses. Kanhasoft developers are well versed in providing total IT solutions with a focus on business and commercial applications. our services speak about our work and have acquired 150+ satisfied customers.
Will the hired offshore developers work only on my project?
If you have hired a specific team or developer for a project, it will work for your brand unless the project is delivered.
How do you assure transparency of work to the client?
We use "Time Doctor". It is a tracking tool that will provide you screenshots of developer machines along with keystrokes & mouse clicks. Also, it will offer you complete information on the working hours of the developer on your assigned task or projects.
Do you use any project management tools?
Yes, we are using project management tool such as Asana, Trello, Jira, etc in order to manage our ongoing projects.
Will I be getting updates regularly?
Yes, our developer or a team lead will provide you with daily updates on mail along with tickets & their status. We also clear up any queries for the following day/level development tasks as well. Moreover, we provide you the flexibility to set up daily or weekly calls with the developer or team as per your wish and requirements.
How to choose the best web app development company?
Searching for the best web app development company is a bit complicated task. These few tips will be going to help you find the desired company
Get recommendations or look after their client comments on various platforms. Recommendations from those who have worked with them will provide you with a clear view of them.
Get feedback from their clients
Check them out on the LinkedIn, clutch, Upwork, and other platforms for their work.
Conduct a technical interview to get some insights into their expertise
Check their website for their work
Ensure, Are they up-to-date on technology?
Consider cost-effectiveness and developer experience
Take into account the methodology they use for development. Is it flexible & effective?
Lastly, look for quality over quantity!
Is your web app mobile-friendly?
Yes, with changing technological advancements, we ensure the apps are user-friendly and interactive and function seamlessly with responsive web designs that can work on all the devices people use like tablets, smartphones, and desktops.
Is there any hidden cost in your web app development?
Our highly experienced and expert team at kanhasoft will discuss your requirements & quote the price in the first instance. After that, we adhere to that price & there do not lie any hidden charges for our clients. We follow trust and transparency as our core values.
Get in touch
Just contact Kanhasoft, and we will provide you the best solution for web applications.