Yii Application Developers in India
Kanhasoft is a Yii app development company in India with a proven track record of offering only the best Yii development services. Over the years, our team of Yii application developers in India has delivered hundreds of Yii applications to companies and clients around the globe belonging to different industry niches. The high-performing and dynamic PHP framework, Yii, allows our Yii application developers to build interactive web applications and complex websites by considerably accelerating the process of development. Get in touch with the most experienced team of Yii application developers in India to create intelligent web solutions that meet your business requirements in style.
We are a leading web development company that allows you to hire our brilliant team of Yii application developers in India to build customized web applications for your business or start-up. With great technical expertise (other open source technologies as well) and the ability to use proven methodologies to create hi-end Yii applications, Kanhasoft is simply the right Yii app development company in India for highly personalized Yii application development.
Why Hire Yii App Developers in India from Kanhasoft?
As one of the top-rated web development companies in India, Kanhasoft is the best choice for scalable, comprehensive, and cost-effective Yii application development. At Kanhasoft, our Yii application developers offer timely and satisfactory delivery of Yii solutions to our clients. Also, our team of Yii developers can take on any app development challenge, big or small, ensuring the result is as expected by the client.
We are a Yii app development company in India having a team of Yii developers who are well-equipped to use the dynamic Yii framework to create complex web applications, portals, and websites and can also maintain your applications for you, so you can focus on growing your business. Thus, from application development to professional maintenance services, we are all set to push the limit of your business in the way you want.
Based on our years of industry experience, Kanhasoft proposes to build customized Yii applications for your business. We understand all our clients have unique requirements, and our developers understand and build applications specifically tailored to meet your needs. At Kanhasoft, we believe all our clients are special and we like to put your needs above everything else. Hire Yii app developers in India from a reputable Yii app development company to streamline your business operations.
Yii Application Development Services
Custom Yii app development
Kanhasoft team provides custom Yii application development services. We ensure that your applications are developed and designed according to your business requirements and objectives.
Yii app development
Our developers have extensive experience in building reliable, scalable, and feature-rich mobile applications using Yii frameworks. We help your business reach a wider audience by developing apps that are compatible with all the devices and operating systems, whether iOS or Android.
Third-party integration
We help you integrate your Yii platform with third-party APIs. Kanhasoft's expert Yii developers offer you reliable integration services without affecting your data & files.
Yii CMS development
Our Yii CMS development services can help you develop a perfect CMS that manages your content on applications without any hindrance.
Yii support & maintenance
We provide you the support and maintenance services even after the deployment of your app to sort out any technical glitches or doubts you encounter. Our team will guide and assist you in achieving the best results.
Our Yii App Development Expertise
Object-Relational Mapping = Active records and database access objects
Yii offers powerful & strong support for database programming. It is developed on PHP Data Object (PDO) extension. Yii data access object (DAO) allows our developers to access various database management systems (DBMS) in a single interface. Thus, it can be easily changed to use a different DBMS without modifying the data accessing code.
It supports CRUD generation with Gii
Our developers carry expertise in working with the Gii module of the Yii framework. Gii allows developers to generate code for CRUD operations. CRUD helps developers to easily learn any web framework.
Multiple database support
Yii provides multiple database support through a customary configuration of a Yii application, in which it includes only a single database section in the protected PHP file. Also, it is easy and simple to extend it to support more than one by typing each model into one of the databases.
Easy validation rules
Yii provides easy validation rules in salesforce that verify whether the data entered by users meet certain criteria before the user saves the record.
It provides security through Xss, SQL injections, and CSRF
Our developers ensure the security of your data from attacks and hacking of the system with the support of Xss, SQL injection, and CSRF.
Unit/functional testing
Unit test allows our experienced Yii developers to test individual functions to ensure the smooth functioning of your web application.
Debug toolbar
Yii provides a useful debug toolbar. It utilized the extension in the development stage of the project, which allows the developers to get the details about the PHP environment, application, queries log, and more.
How to Hire a Yii App Development Team?
Creating an application is the clever decision to expand your business around the world and reach the target audiences. Below are some steps to follow in outsourcing an application development company.
Analyze your requirements for the projects and desired project outcomes.
Search for the best Yii app development company in India.
Get in touch and ask for a free consultation from our expert Yii developers for more guidance on your project needs.
Get a cost estimation based on your project requirements and sign an NDA.
Kick-off the project and get delivery in a discussed timeline.
Yii Application Development in India

Our Work
Key benefits of choosing

Yii for your application development
Yii is based on an MVC design pattern that allows the Yii developer to organize the app cleanly and efficiently.
DOA ( data Object Access) is a modified feature in the Yii framework to avoid the complex writing tasks on SQL queries repetitively.
It provides easy installation of the application.
It has dedicated community support and robust community features.
Yii provides an automatic code template, which allows for the fast development of an app.
Yii provides catching which enhances the performance of the app by reducing loading speed and time.
Yii is a highly secure framework.
Hire Yii App Developer
24/7 Technical Support
100% Confidentiality Assured

(Strict NDA Terms)

100% Customer Experience
Know More
FAQs
Where can be Yii framework be used?
Yii can be used in developing all kinds of web applications through PHP. It works best for large applications such as E-commerce development, forums, portals, CMS, restful web services, and more.
What can be the benefits of choosing the Yii framework?
Yii is effective in the development of large-scale applications. it includes the features such as performance, extensible characteristics, and more. Yii encourages MVC architecture patterns like other PHP frameworks & promotes code organization.
How much does Yii development cost?
It depends on the kind of project & its features. It also depends on the customization of the project.
Which Yii developments services does Kanhasoft offer?
Our expert Yii application developers in India offer the following services-
Custom Yii development
Yii web application development
Yii framework development
Enterprise Yii development
Yii modules and plugins
Yii Maintenance and support services
Yii integration services
Our Work Methodology
Discover
Discussions,
Assumptions,
Identification,
Brainstorming,
Conceptualization,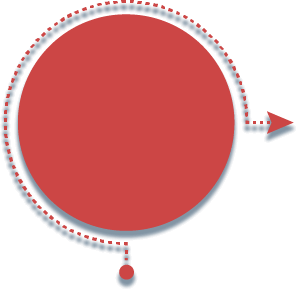 Define
Planning,
Definition,
Milestones,
Sprint Planning,
SRS Documents,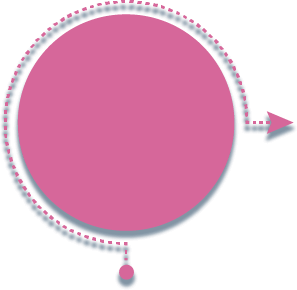 Design
Prototype,
Wireframes,
Architecture,
HTML/UI-UX,
System Design,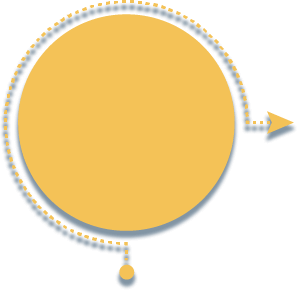 Develop
APIs,
Coding,
Push/Pull,
Unit Testing,
Development,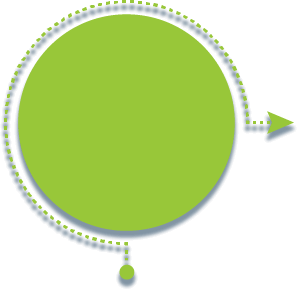 Deliver
Phases,
Release,
Support,
Deployment,
Maintenance,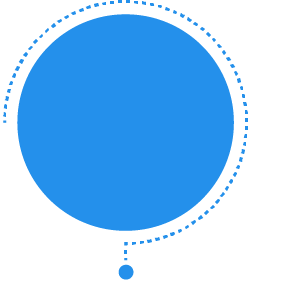 Get in touch
Just contact Kanhasoft, and we will provide you the best solution for web and app.