iOS app developers in India:

We Deliver Great Apps with Eminent Security

Undoubtedly, iOS is the most characteristic-rich mobile operating system, and with the increasing popularity of iPhone and iPad, it has become mandatory for entrepreneurs and business owners across the globe to develop a mobile app that runs on iPhones and iPads. An iOS application with an eye-catchy UI, modern functionalities, and substantial security features can help a business dominate the competition. Whether you are a young entrepreneur, a budding small business, or an established brand, Kanhasoft can definitely deliver an iPhone and iPad app for your business that can help you conquer unseen business milestones. Our iOS app developers in India has successfully designed and delivered iOS app for our clients coming from the different business niche. Also, our developers love to design and develop Apple Watch apps using native iOS technologies to offer an experience that's far beyond and above the ordinary. Get in touch with our iOS developers to share your app idea into reality.

Kanhasoft is an iPhone application development company in India that offers bespoke iOS app development services to emerging enterprises, businesses, and start-ups. From payment application to travel application and utility application to anything else out of the box, our team of experienced iOS developers is well prepared to offer you the most modern app solutions that your customers will love. We have a team of iOS app developers in India that proficiently works to deliver apps on time. Our iPhone and iPad app developers hold expertise in utilizing the latest development technologies such as Swift, Objective-C, and tools such as Xcode to create landmark iPhone and iPad apps for any domain and industry. Hire our iOS developers at the best price to build a highly scalable, user-friendly, and interactive iPhone and iPad application for your targeted audiences.
Why choose us for iOS App Development in India?
Kanhasoft is a customer-centric iPhone application development company in India having a long list of happy clients in our portfolio. We are esteemed for offering timely and the most up-to-date mobile app solutions to our clients. We pride ourselves on our team of iOS developers who keeps learning and evolving to support the latest technologies and devices like wearables. The habit of staying on top of the development trends and following the best industry practice has given us as well as our clients a competitive edge in this ever-changing industry. We have been successfully involved with the delivery of hundreds of projects for businesses, startups, and individuals across the world and millions of satisfied reviews on iTunes. Our team of iOS app developers in India is the first to incorporate the updates and implement them in our app development methodology.
If you have an app idea for your business or wish to upgrade your existing iOS application with the latest OS and features, then Kanhasoft is best choice. From entry-level iPhone applications to enterprise-level iPhone applications, our experts will guide you in laying out a clear vision of your requirements, drafting wireframes and storyboarding for you to get a good vision of the app, and delivering you with a robust, scalable iPhone and iPad app.
iPhone Application Development Services
Native iPhone app development
Our experienced iOS app developers in India develop fully-featured applications for your businesses that provide amazing experiences for iOS users.
Custom iPhone app development
Our developers at Kanhasoft are skilled and carry expertise in developing customized apps as per the needs & requirements of your businesses. We ensure you the best experience that exceeds your expectations.
Enterprise apps
Our enterprise app development services ensure you improved productivity and flexibility for your business. You will scale and grow your business with our custom enterprise apps that are securely incorporated with your companies IT infrastructure.
iPhone app porting
Kanhasoft provides app porting services through its certified and experienced iPhone app developers that take your current/ existing app to this platform as per your business requirements.
UI/UX design and prototyping
Our expert team of designers builds a prototype of your iPhone app that provides a seamless user experience with a fresh, innovative, and elegant look. We ensure your get better functionality, interactivity, user-friendliness & responsive versions to other mobile devices.
iPhone app QA testing and debugging
Our iPhone QA test ensures that your custom iPhone app is stable and secure by performing detailed user experience testing, security, and device/platform testing to provide you with a high-performing mobile solution.
Maintenance, support, and upgradation of app
Our iOS application developers in India ensure you with a seamless running app through our effective support and maintenance services. Also, upgrade your existing iPhone app to its latest versions for improved performance, security, and features.
Our iPhone App Development Expertise
Swift based programming
Our iOS application developers in India build fast and secure applications using a swift programming language, which is considered worldwide for its high-performance delivery.
Storyboards and Nibs
The storyboard is the latest iOS toolkit, which helps to visually see the flow of your application, the layout of the content, and the transition between them. Nibs on the other helps to create the user interface graphically. This feature works best for iPhone applications and provides great results.
MVVM, MVC Design Pattern
Our developers build superb iOS applications using the two popular design patterns that are MVVM and MVC. Where MVC is the pattern widely endorsed by apple and MVVM (model-view-ViewModel) is currently in use for swift iOS app structure as an alternative to MVC. It is used in Microsoft's ASP.Net framework development.
BLE and WatchOS based applications
We at Kanhasoft provide our clients with reliable and result-driven development services for BLE and WatchOS based applications.
CocoaPods
It is an objective-c library dependency manager. This dependency management tool allows the programmers to overcome the general issues for the dependencies between the different libraries. It helps the iOS programmers to build the project with ease.
Rest APIs and GraphQL
Our iOS application developers in India are proficient in developing faster applications by using rest API and GraphQL. Where graphQL is used in the existing back-end of the app.
AWS Cognito, Amplify, Cloudwatch logs
We help you develop a serverless application with AWS Cognito, Amplify, Cloudwatch logs. We ensure a feature-rich app using AWS.
Crashlystics
It is a real-time crash reporting tool, which helps you prioritize, fix your crashes based on the effect on real users. It also integrates easily into your android, iOS, macOS, tvOS, and watchOS apps.
Coredata local database, Deeplink
Coredata is the iOS storage technology available to iOS app developers. It depends on the amount and type of data you need to manage and store. Coredata helps you to store the content of an object.
Push notifications, FCM, Pusher
Our professional iOS developers proficiently use the Pusher to push a notification to your mobile application with the help of firebase cloud messaging (FCM), which works smoothly in your apps.
Core Location, Siri Integration
The core location offers services in your app that shows the device's geographic location, altitude, and orientation to a nearby iBeacon device. Our developers effectively integrate Siri using Sirikit to define the tasks and actions that your application supports. It works even if your app is not running.
Apple Pay, HealthKit
Our dedicated iOS developers carry expertise in the Healthkit framework that accesses and shares health and fitness in iPhone applications while managing the user's privacy control. Apple pay offers an easy and safe way to make payments in your iOS, iPadOS, watchOS apps. It allows developers to integrate apple pay in business chat and iMessage extensions that benefit you in increasing conversion rates and sales.
Augmented Reality (ARKit)
Kanhasoft iOS developers carry expertise in working with ARKit that now brings location anchors to Landon and other cities across the US. it allows the developers to create an AR experience for specific places. It is now expanding for face tracking support.
WatchOS Standalone Development
Our iPhone application developers now creatively develop apps for watchOS. It includes some useful features such as always on – retina display, Bluetooth connection from complications, region-based user notification, etc.
How to Hire an iPhone App Development Team?
Define your project needs
At first, you have to define your project requirements before hiring a developer. Doing this will help you decide on the skill set and level of developers, you need to complete your project.
Contact the team and get free consultation
Contact the best iOS application development team in India like Kanhasoft (Here we will provide you high-quality results, which saves your time and cost and increases your ROI). Get a free consultation from us on your project and we will provide you with the right guidance on your project.
Interview the developers
We will provide you with a team of developers to choose from. You can select the team or specific developer as per the requirement of your project.
Get cost estimation
After interviewing the candidates, our team will provide you with the cost estimation and the delivery date of the project.
Start your project
It will start with the onboarding of developers to start the project. You will be provided with your team of developers/developers that apple apps start working for you on your project.
iOS App Development in India

Our Work
Key benefits of choosing

iPhone for your application development
Apple apps have more paying clients compared to android apps.
The iPhone app provides a great user experience which is considered essential for businesses.
iPhone apps carry an enjoyable interface, that increases the number of users.
iPhone is considered an attractive device for a tech-savvy audience.
iPhone apps easily penetrate developed countries' markets due to their popularity, which helps companies to take their firm stand in the market.
It provides high security through a strong shield for viruses and malware. Thus, it becomes the right choice for businesses.
It provides low fragmentation and easy testing.
iPhone app use can draw the company towards healthy finance with increased revenue and ROI.
Businesses can benefit from apple's market image.
It also provides secure transactions.
Hire iOS App Developers
24/7 Technical Support
100% Confidentiality Assured

(Strict NDA Terms)

100% Customer Experience
Know More
FAQs
What are the benefits of choosing iOS over android for mobile app development?
It results in the higher app revenue.
It is easy to program as compared to android.
It provides effective developer tools.
Low fragmentation
What programming language is used for the iPhone app?
Ios apps are written in swift or objective-c.
Why do iOS applications perform faster than android applications?
Ios was designed to be "memory-efficient" and avoid "garbage collection" in the devices. Therefore, iOS can run faster on lesser memory and offers a similar battery life as compared to several android devices boasting larger batteries. Hence, the optimization of the iphone is better.
How often can I receive updates regarding the app development process?
At every milestone, the project manager will provide you updates to get your approval on the design and app structure. We keep our clients in touch throughout the process & send them timely notifications.
Will you assist me in uploading my app to the app store?
Yes, we will be there to assist you as per our free support timeline policy. So even if your app is uploaded to the app store, we will be available for you.
Our Work Methodology
Discover
Discussions,
Assumptions,
Identification,
Brainstorming,
Conceptualization,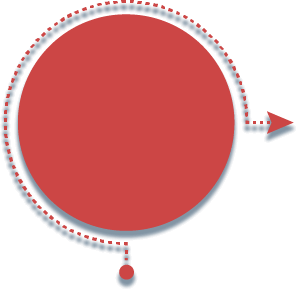 Define
Planning,
Definition,
Milestones,
Sprint Planning,
SRS Documents,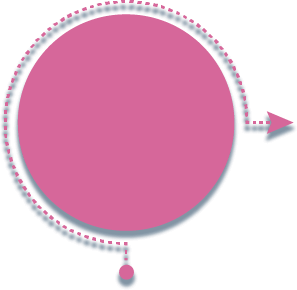 Design
Prototype,
Wireframes,
Architecture,
HTML/UI-UX,
System Design,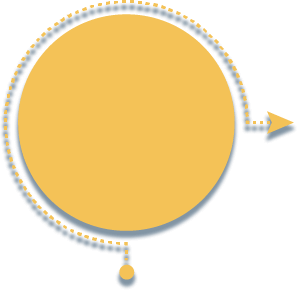 Develop
APIs,
Coding,
Push/Pull,
Unit Testing,
Development,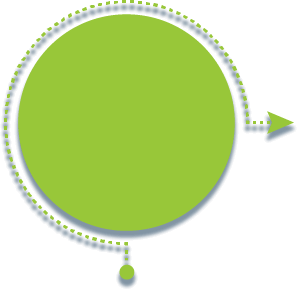 Deliver
Phases,
Release,
Support,
Deployment,
Maintenance,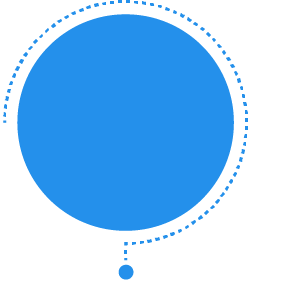 Get in touch
Just contact Kanhasoft, and we will provide you the best solution for web and app.