Android App

Developers in India

Powering more than 1.6 billion smartphones globally and dominating the mobile OS market with more than 71% of the share, android application development is the most effective and proven way to make your business (product + services)reach your targeted audiences. From young entrepreneurs to established players, everyone is hiring android app developers in India to explore the unreached business opportunities. If your business or organization is searching for an android application development company in India that has strong roots in app design, app development, and app deployment, then Kanhasoft is worth considering. To get started with your android app development at attractive prices, schedule a free consultation today.

Kanhasoft is a top-rated Mobile Application Development Company known for converting groundbreaking app ideas into profitable mobile applications. Our team of android app developers in India knows how to create a powerful and impressive native android app using the latest app development technologies such as Java and Kotlin and tools such as Android Studio. Our mobile app developers hold expertise in creating powerful, user-friendly, and secure android app that is scalable, beautifully designed, and easy to use.

Also, when it comes to android wearable app development, Kanhasoft stands second to none. While developing a wearable app, we use modern android technologies to design and develop wearable applications for wearOS watches (android watch) and BLE that offers a unique user experience. We have worked with plenty of international clients and offered them enterprise-grade mobile app development solutions at the best prices.
Why Choose Us for Android App Development in India?
Kanhasoft is an android application development company in India, and for years, we are always the first to adopt and implement new technologies and trends in our app development process. Our app developers work in close collaboration with clients to develop modern apps that augment customer experience, including mobile, voice, IoT, AR/VR, and more. If your business needs the most modern, scalable, and tech-adoptive android app to boost your presence and profit margin, then Kanhasoft is worth considering.
Kanhasoft will offer you a robust and futuristic enterprise & commercial app for your business operations and independent of the display size. Our expertise in developing customer-centric apps has made us the most trusted Android application development company in India throughout the globe. Our team of android app developers in India has served right from individuals to small startups, medium businesses and multi-national enterprise giants, developing quality Android apps of various scales.
Do you need an android app that can help you maintain a competitive edge over the competitors? If so, then contact our android app developers in India who can deliver the best in their forte.
Android Application Development Services
Native android app development
We develop a customized and high-quality digital product with great intuitive functions on a straightforward platform. Get frequent updates and development to cater to a highly responsive customer base with our solutions.
Cross-platform app development
We at Kanhasoft carry a team of experienced & certified cross-platform app developers. We provide a full spectrum of app development solutions for developing fully featured and intuitive apps that runs across diverse platforms & reach more audience.
Custom android app development
We create robust and scalable custom android applications according to your business needs and challenges to ensure the apps suit your businesses & accomplish the objectives.
Android UX/UI development
Our android app developers in India carry extensive experience in building eye-catching, dynamic & innovative UX/UI design that attracts the users and carries the potential to convert it into sales.
Android app porting/ Redesign
Ensure your android apps are updated through timely upgradation from an older version to the latest version with enhanced security, features, and performance. Also, redesign your existing app to meet the latest technological trends in the industry.
Android app testing
Android app testing is the process of creating an application software by testing for its usability, functionality, flexibility, and consistency. We at Kanhasoft ensure you handle all your android app testing needs to make your app more scalable & effective.
Android app support & maintenance
We make your applications run seamlessly across all devices with our reliable support and maintenance services. It provides you with high-quality results that drive your application to enhance user experience and customer satisfaction.
Our Android App Development Expertise
Kotlin based programming
Our android developers are proficient in building an android application using a kotlin programming language. Kotlin has seamlessly integrated with the android studio and is the first choice among many companies. Kotlin seamlessly asynchronous tasks using coroutines.
FCM and Pusher for the push notification
FCM is a cross-platform managing solution it allows you to deliver messages reliably at no cost. It enables you to send notification messages to drive user re-engagement & retention.
Pusher lets you send push notifications with scalable delivery, security, and insights.
Deeplink
Our developers carry extensive experience in creating deep links to app content. Our developers create and test links to your content.
Crashlystics
Crashlystics is set up on android for crash reporting. Using crashlystics, it becomes easy to integrate smoothly with existing android tools and libraries and also makes your reporting UI look better.
Aws services, Cognito
AWS Cognito allows our developers to effectively add simple & secure user-sigh up, sign-in, and access control to your applications rapidly and easily.
CloudWatch for Logging
We use cloudwatch for application logs development. Cloudwatch provides robust monitoring of AWS infrastructure & other AWS resources. It allows to track various helpful metrics such as CPU usage, network traffic, available storage spaces, memory, and performance counts. It also offers access to system & application logs.
MVVM, MVC, and MVP architecture for Development
Our developers are efficient in all three design patterns for android development i.e, MVVM, MVP, MVC. These three patterns MVVM, MVC, & MVP helps developers in building an app that is loosely coupled, simple to test and maintain.
Map Integration
Our developers swiftly integrate google Maps in android using an API key. It is used to access the google maps server.
Payment gateway
Our android app developers in India carry expertise in developing a built-in payment gateway that lets you conduct an online payment from your app.
Room Db, SQLite for local storage
We at Kanhasoft uses room dB and SQLite for saving data in a local database in an application. These room libraries offer an abstraction layer over SQLite that enables fluent database access while utilizing the full power of SQLite.
Restful and GraphQl
We use graph QL and restful API for app designing.it offers stateless servers and structures access to resources. GraphQL is created to tackle the need for more flexibility and efficiency.
Multilingual and Multiscreen resolution
Android offers extensive support for multilingual users, which allows them to select multiple locales in settings offers this capability by expanding the number of locales supported & changing the way the system resolves resources.
Material design
It is a comprehensive guide used in android app development for visual, motion, and interaction design across all platforms and devices. Android provides different features in developing material design apps such as themes for UI widgets, widgets for lists and cards, new APIs for custom shadows and animations.
BLE and WearOS supported apps
Google's wear OS helps to write apps that allow users to stay connected accomplish tasks and express themselves. Android-based wear OS is optimized for the wrist. Also, it provides new development options such as watch faces.
WearOS standalone app
Wear OS application runs directly on the watch, which provides you access to hardware such as sensors and the GPU. Wearable applications are almost the same as other apps that use the Android SDK, except in design and functionality features.
How to Hire an Android App Development Team?
Analyze your requirements and desired project outcomes.
Search for the best and experienced android app development company in India.
Contact the android app development company in India and get free consultation and guidance based on your business needs and project requirements.
Get the cost estimation based on your development requirements.
Start your project by onboarding your team.
Android App Development in India

Our Work
Key benefits of choosing

Android for your application development
Android provides marvelous graphic design to designers.
It is highly affordable as it provides several android app development tools to develop high-functioning apps for your companies at market-friendly prices.
It offers market fragmentation, which provides an equally lucrative opportunity for businesses.
Android provides a solid and secure platform for developing a high-performing application.
It provides easy integration of mobile apps as per the requirements of your business needs.
Android offers better syndication
The android platform provides customization (UI) graphics and applications.
Android is widely popular due to the highly usable & awesome features that attract more people towards it.
It provides the best android based wearable devices for users.
It includes multiple network distribution which helps to develop your distribution channel for the market.
Hire Android App Developers
24/7 Technical Support
100% Confidentiality Assured

(Strict NDA Terms)

100% Customer Experience
Know More
FAQs
How will my apps be secured with external threats?
We consider different security measures during the development of an android application. Our developers practice the best parameters to ensure the flawless performance of your app without any problems.
Why should you hire an android app development team from India?
There are many reasons, some are listed in short here-
Cost-effective
Time management in case of development, delivery, reporting, communication, etc.
Quality work
Dedication towards work
Expertise in every trending technology
Geographical flexibility
Adaptability
Satisfaction guarantee
Turnaround time
Innovative solutions
Professionalism
Can I choose my preferred Android application developer?
You can choose your choice of a development team. We will provide you with all the details of developers, you can select from them and can make your team that only works dedicatedly on your project.
Is there any hidden cost?
No, because we make the cost clear at the begging based on your project requirements.
Our Work Methodology
Discover
Discussions,
Assumptions,
Identification,
Brainstorming,
Conceptualization,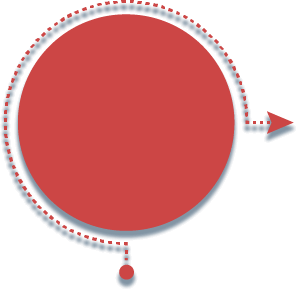 Define
Planning,
Definition,
Milestones,
Sprint Planning,
SRS Documents,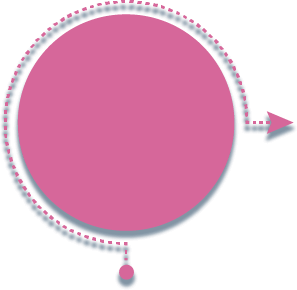 Design
Prototype,
Wireframes,
Architecture,
HTML/UI-UX,
System Design,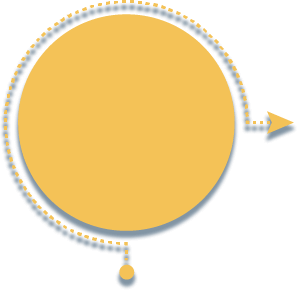 Develop
APIs,
Coding,
Push/Pull,
Unit Testing,
Development,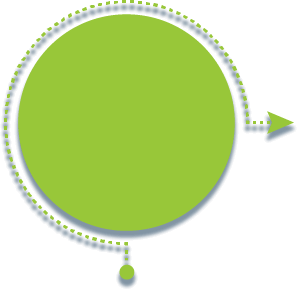 Deliver
Phases,
Release,
Support,
Deployment,
Maintenance,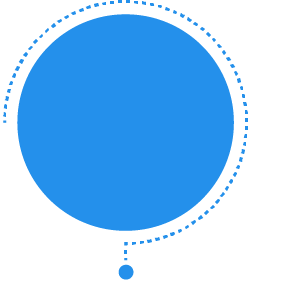 Get in touch
Just contact Kanhasoft, and we will provide you the best solution for web and app.