Django Application Developers in India
At Kanhasoft, we have a team of highly skilled and experienced Django application developers in India that specializes in building high-performing Django web applications while staying affordable. Django is a robust Python platform that is being used by developers all over the world for creating web applications with greater and more custom functionalities. We are a reputable Django app development company in India known for creating the next-gen web applications that are interactive, powerful, and more profitable. From Django application development to Django website development, and from Django mobile application development to Django API development, our team won't let you down.
With command of the latest technologies and experience of working with international clients, our Django application developers can create highly customized and personalized web applications that can enable you to expand your business globally. Kanhasoft is a Django app development company in India that is backed by some of the best brains in the industry for Django app development.
Why Hire Django Application Developers in India from Kanhasoft?
Over the recent years, Kanhasoft has emerged as one of the leading web application development companies in India with expertise in creating powerful, customized web applications using the latest technologies and frameworks.
Our team of Django application developers in India has helped Kanhasoft earn its reputable image internationally with robust and dynamic Django application development. Our team has gained immense experience in designing and delivering highly customized apps for our clients from across the globe. Our developers/coders are known for developing 100% secure and highly scalable web applications using Django and other related technologies to help organizations/businesses streamline their operations at the best
Along with Django app development services, we also offer highly processional Django app maintenance services. Thus, Kanhasoft is a one-stop destination for all your Django app development needs. So, allow us to take care of all your web application requirements while you focus on expanding your business around the world.
Django Application Development Services
Django web application development
We will help you develop a full-fledge application whether it's your existing app or if you want to build it from scratch. Our developers will help you build reliable, scalable, and user-centric web apps to expand your business rapidly.
Django mobile app back-end development
Our developers create dynamic and robust back-end architecture development of your mobile apps. it smoothly compiles with the front-end and enhances the user experience.
API development
We provide Django API development to create stable secure and well-documented APIs that strengthen your web & mobile app.
Custom Django Python development
Our team of Django experts efficiently blends the strength, flexibility & flawless performance of python in your custom solutions. We use ORM and Object-oriented concepts to transform your app for better versatility.
MVP development
Our team of Djang specializations allows us to develop a minimal viable product for your business, that lets you start your project quick & small and grow later with limited resources.
Django migration services
We use the full potential of the Django framework to help you integrate from your current platform to Django. We use fully functional resources and tools that ensure the migration process is smooth and seamless without disrupting the data.
Django support and maintenance
We provide Django support and maintenance services to optimize your business application to its fullest. Our expert developers enhance operational resilience, resolve technical challenges & minimize risks.
Our Django App Development Expertise
DRF (Django Rest Framework)
Django framework is a powerful and flexible toolkit for developing web API. Our developers use this rest framework to build a scalable, secure, and high-performance application for your business. It provides various benefits such as –
Django provides developers with web browsable API.
Its authentication policies involve packages for OAuth/a & OAuth2.
It includes serialization that supports both ORM & Non-ORM data resources.
Django provides flexible customization.
It provides extensive documentation & greater community support.
It is trusted by internationally recognized companies like Mozilla, Red Hat, Heroku, etc.
How to Hire a Django App Development Team?
The popularity of Django drives the question about hiring a Django developer. If you want to hire a Django developer, you need to follow these steps to choose the best one.
Get in touch with the company
Get in touch with us through mail or skype call or any other mode of communication convenient to you and ask our Django developers for a free consultation.
Share your project requirement
Share your project needs and objectives behind developing an app. We will formulate a perfect app that suits your business. And let us know the deadline for the project.
Select a hiring model
Our professional Django developers will share a quote as per your requirements & the engagement model you decide to choose from.
Sign an NDA
When you finalize the agreement, you can hire the top Django developers that match your requirements as we introduce you to the team.
Get regular updates
Our dedicated Django developers regularly communicate with you about the progress of the project and take your valuable feedback for app development.
Django Web Development in India

Our Work
Key benefits of choosing

Django for your application
Django provides fast, scalable, and powerful application development.
It provides web and mobile compatibility with ORM development for databases.
It is well established with large community support that keeps your Django project well maintained with regular updates.
It develops web and mobile apps through the multi-OS platform that are easily scalable with UNIX based OS,macOS, Windows, IOS, and android
Django is equipped with built-in features that allow Django developers to build bespoke business solutions.
MVC architecture offers easy code modification, which provides a fast product.
Django is SEO-friendly as it provides built-in SEO tools.
Django is a secure & reliable framework for the development of your business applications.
Hire Django Developer
24/7 Technical Support
100% Confidentiality Assured

(Strict NDA Terms)

100% Customer Experience
Know More
FAQs
Why should I choose kanhasoft for Django application development?
Kanhasoft is the leading web and mobile app development company in India founded in 2013. We have served various industries and over 150+ happy and satisfied clients. We take sole responsibility for every developer we provide. we ensure our clients with excellent product development results at an affordable budget.
Do you have any management tools?
Yes, we are using project management tool such as Asana, Trello, Jira, etc in order to manage our ongoing projects.
What are the benefits of choosing Django for web app development?
It is a widely popular python language.
Combination of Django and python works well in core solutions of IoT, blue-chip sites, IT giants, & fintech companies.
It offers amazing documentation & tutorials
Involves administration interface
It is highly scalable
Django is customizable
It carries a strong in-built template system.
What can you develop using Django?
Custom CRM system for internal data
B2B CRM systems to manage communication between businesses
Shopping platform
Android and iPhone apps that support web applications.
Effective document management system
How experienced are your developers?
We have a certified and technically skilled developer team, which is hired through the rigorous screening process. It starts with a minimum of 3 to 5 years of experience. Our developers stay updated with the latest advancements in technology.
Our Work Methodology
Discover
Discussions,
Assumptions,
Identification,
Brainstorming,
Conceptualization,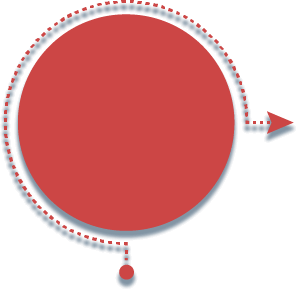 Define
Planning,
Definition,
Milestones,
Sprint Planning,
SRS Documents,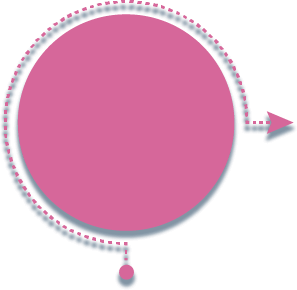 Design
Prototype,
Wireframes,
Architecture,
HTML/UI-UX,
System Design,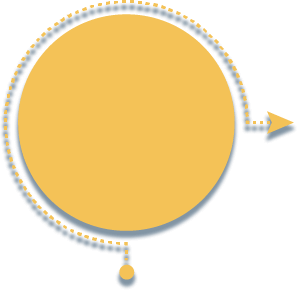 Develop
APIs,
Coding,
Push/Pull,
Unit Testing,
Development,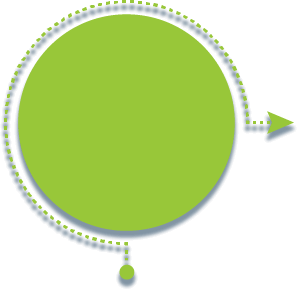 Deliver
Phases,
Release,
Support,
Deployment,
Maintenance,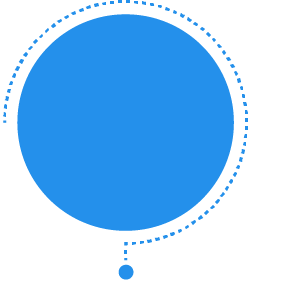 Get in touch
Just contact Kanhasoft, and we will provide you the best solution for web and app.