React.JS Application Developers in India
When React.JS JavaScript library was made open source at JSconf in May 2013, it became one of the leading js libraries to create front-end for websites and web apps. Since then it has risen to a highly sought-after front-end technology owing to the ease of usage and flexibility it provides. It now supports the front end for mobile applications too.
We are Kanhasoft, a React.JS App Development Company in India, and we have a team of highly skilled and experienced React.JS application developers in India to create highly adaptive and interactive UI using React.JS for web and mobile. Our front-end engineers/coders have used this versatile js library to create custom web and mobile apps for Healthcare, Communication, Booking, among other business niches. Our React.JS application developers in India can work on creating an amazing-looking web and mobile app for your business too.
Looking React.JS App Development Company in India? Why Choose Us?
At Kanhasoft, we believe in delivering consistent web and app solutions using React.JS and other supporting theologies. We are a React.JS App Development Company in India that believes in moving forward and making sure that we are updated with the latest trends and technologies. We are proud of our team of React.JS application developers in India who love to follow industry-standard practices to ensure that all React.JS web applications are compatible with leading devices as well as browsers.
When a new technology is introduced companies tend to first get a project and learn the technology, but at Kanhasoft we ensure that our React.JS developers/coders are first oriented, trained, and have hands-on experience before we give any commitment to our clients. We are a proud customer-centric React.JS App Development Company in India.
From developers to project managers, we all collectively try to make sure that we deliver projects as per your requirement and specification even when your choice is a new technology. We believe in the upgrade, and providing the best solution for our clients. Contact us to hire React.JS application developers in India to streamline your business operations.
React.JS Application Development Services
Custom React.JS web application development
Hire our experienced and certified React.JS experts to develop custom and feature-rich web and mobile applications for your businesses.
Enterprise web application development
At Kanhasoft, we use agile methodology to develop fast, secure, and enterprise-level web applications with React.JS framework.
React.JS plugin and API development
We ensure seamless API integration that allows the exploration of third-party solutions. And a powerful plugin to improve overall performance as a web app.
React.JS web app development
As a leading React.JS web application development company in India, our developers carry extensive experience in crafting & developing an incredible web app for your businesses.
UI/UX development
Our react js development service ensures your business gets unique and innovative applications with eye-catching and dynamic UI/UX design to exceed our client's expectations.
React.JS front-end development
Our qualified front-end developers have resolved various challenges like multiple frameworks, SPA, and many more using their expertise in react js.
Native app development
Ours React.JS web and mobile app development company in India creates business-oriented & feature-rich mobile apps that function smoothly on android and IOs platforms.
Our React.JS App Development Expertise
One page Application
Page applications work inside browsers & do not require page reloading during webpage executing and provide a magnificent UI/UX user experience.
React Component Architecture
Our developers carry an experience in effectively dealing with react component architecture. It allows developers to develop an intuitive & scalable system for large-scale production react apps.
GraphQL and Restful API Integrations
Our developers have hands-on experience in dealing with restful API integrations with graph QL. It effectively and smoothly fetches data from API using GraphQL.
Redux State Containers
Redux is a state managing container for apps written in javascript. Our expert React.JS developers efficiently manages to redux state container to enhance the user experience.
State and Props Management
Our team of react js developers at Kanhasoft are proficient in working with state and prop management. Being a built-in object of React.JS, the state enables components to build and manage their data. Whereas, props are utilized to pass data between react components.
Es6 Syntax
We work effectively with Es6 syntax which brings out the best results. ES6 is the ECMA script programming language that was built to standardize javascript language to bring multiple implementations.
Material UI Themes
Our developers deliver better results while working with material UI themes. Material UI, the popular react UI framework provides all the necessary components required to develop a modern UI and more. Material UI is easy to use, set up, and configure.
React Strap
React strap is a widely used front-end library, which is easy to use react bootstrap-4 component. Its fade component offers a way to add fade animation to a child component.
Class Components and Functional Components
Functional components include basic syntax of javascript functions that works to return the JSX code/HTML code. Also, they accept and display the data & are responsible for rendering the UI. Whereas, class components are responsible for the implementation of logic. It includes several phases such as rendering, mounting, updating, and more.
React Routing
Our developers utilize react routing of React.JS to develop single-page applications. It defines multiple routes in the application. React.JS offers a standard library to develop routing in the React.JS app with the use of the react-router package.
How to Hire a React.JS App Development Team?
Get in touch
Drop an inquiry with a form fil up. Then, our team will schedule a free consultation session to know your requirements for the development of the project. You can select your mode of communication for the same, such as skype, calls, etc.
Select a team
After discussing your specific requirements. We will provide you with our expert React.JS developers with a quote.
Select a hiring model
After interviewing remote React.JS developers, you can choose a suitable hiring model as per your requirements.
Team onboarding
Kickstart your project by onboarding a team of experienced React.JS developers and assigning the tasks. By following the agile methodology, we discuss your needs and feedbacks for better outcomes and develop a customized product for your business.
Project delivery
You will be connected with your offshore development team through your preferred mode of communication. We will provide you with regular updates on the progress of the project. And, we will deliver the final product in a finalized timeframe.
React.JS Web Development in India

Our Work
Key benefits of choosing

React.JS for your application development
React.JS provides simplicity because of its component-based approach and lifecycle.
It is easy to learn and includes features that build amazing web applications.
It provides one-way data binding.
High-performance through virtual DOM.
It provides strong testability.
React.JS is open-source and has a free-to-use front-end javascript library.
Reactjs is a reliable and secure platform with improved features, security, and performance.
React.JS is backed by a strong community.
It comes with SEO-friendly URLs.
It is highly customizable.
React.JS allows to development of responsive web apps.
Hire ReactJS Developer
24/7 Technical Support
100% Confidentiality Assured

(Strict NDA Terms)

100% Customer Experience
Know More
FAQs
React.JS is frontend or backend?
Reactjs has a front-end javascript library, which is used for creating elements that users will see and interact with within their browser windows.
Can React.JS be used for large application development?
React.JS can be used for large applications but, normally it is used for the development of small-scale applications like SPA & progressive web apps.
How can you reduce cost with React.JS app development?
It offers features like code reusability, code UI component, and testability. React.JS enables developers to code both the client-side and server-side of the app, which reduces the cost of app development.
What is the difference between React.JS and react native?
React.JS is a front-end library to develop robust and interactive UI web apps. Whereas, react native is a cross-platform app development framework to build mobile apps.
Why should I choose Kanhasoft for React.JS web app development?
We are a renowned software development company in India. we develop custom solutions for businesses to digitally reach their business globally. We follow the agile methodology to deliver fast, reliable, and customized applications. we till now have 150+ happy and satisfied clients across the world. We provide the best remote/offshore developers at an affordable cost with no compromise on quality.
Our Work Methodology
Discover
Discussions,
Assumptions,
Identification,
Brainstorming,
Conceptualization,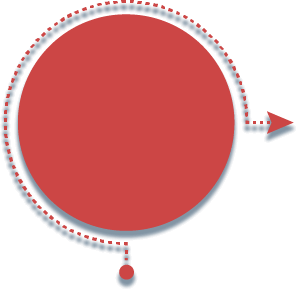 Define
Planning,
Definition,
Milestones,
Sprint Planning,
SRS Documents,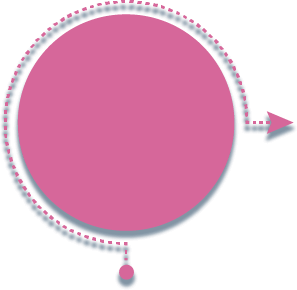 Design
Prototype,
Wireframes,
Architecture,
HTML/UI-UX,
System Design,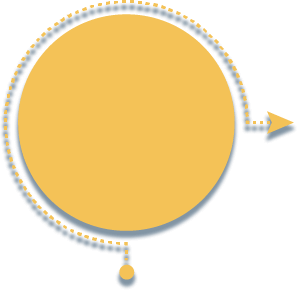 Develop
APIs,
Coding,
Push/Pull,
Unit Testing,
Development,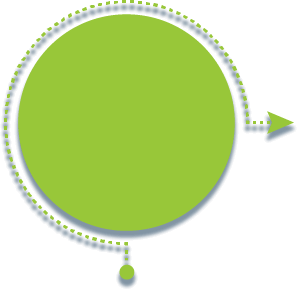 Deliver
Phases,
Release,
Support,
Deployment,
Maintenance,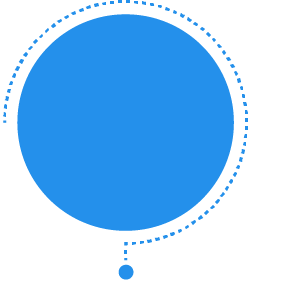 Get in touch
Just contact Kanhasoft, and we will provide you the best solution for web and app.