Hire React JS Developers in India for:
Bespoke Business Web Applications

Our expert developers at kanhasoft will develop robust, feature-rich & high-performance web apps to achieve your business objectives.

SaaS-based Solutions

We offer end-to-end saas-based app design and development services to grow your business to the next level.

Legacy application re-development and maintenance

Hire certified kanhasoft developers for robust application re-development and maintenance complying with the trending technological advancements and updates.

Develop customized responsive web applications

Build customized responsive apps with dynamic layout and seamless user experience features to increase user engagement.
Our React.JS Developer's Expertise

One page Application
Page applications work inside browsers & do not require page reloading during webpage executing and provide a magnificent UI/UX user experience.

React Component Architecture
Our developers carry an experience in effectively dealing with react component architecture. It allows developers to develop an intuitive & scalable system for large-scale production react apps.

GraphQL and Restful API Integrations
Our developers have hands-on experience in dealing with restful API integrations with graph QL. It effectively and smoothly fetches data from API using GraphQL.

Redux State Containers
Redux is a state managing container for apps written in javascript. Our expert React.JS developers efficiently manages to redux state container to enhance the user experience.

State and Props Management
Our team of react js developers at Kanhasoft are proficient in working with state and prop management. Being a built-in object of React.JS, the state enables components to build and manage their data. Whereas, props are utilized to pass data between react components.

Es6 Syntax
We work effectively with Es6 syntax which brings out the best results. ES6 is the ECMA script programming language that was built to standardize javascript language to bring multiple implementations.

Material UI Themes
Our developers deliver better results while working with material UI themes. Material UI, the popular react UI framework provides all the necessary components required to develop a modern UI and more. Material UI is easy to use, set up, and configure.

React Strap
React strap is a widely used front-end library, which is easy to use react bootstrap-4 component. Its fade component offers a way to add fade animation to a child component.

Class Components and Functional Components
Functional components include basic syntax of javascript functions that works to return the JSX code/HTML code. Also, they accept and display the data & are responsible for rendering the UI. Whereas, class components are responsible for the implementation of logic. It includes several phases such as rendering, mounting, updating, and more.

React Routing
Our developers utilize react routing of React.JS to develop single-page applications. It defines multiple routes in the application. React.JS offers a standard library to develop routing in the React.JS app with the use of the react-router package.
Create your Dream Team:

Why Hire React JS Programmer in India from Kanhasoft?
Flexible Engagement options

We provide flexibility in hiring developers to meet repeatedly changing demands and workloads, Which reduces the cost of hiring, onboarding, and training developers in new technologies.

Build your own team

Choose the certified React JS developers according to the expertise level and requirements of your project. And extend your in-house team to develop high-quality and scalable apps.

Transparency at all levels

We offer transparency at different levels of the development process to keep our clients updated with project status. And also provide various mediums for Easy communication.

Complete Control

You can assign your tasks and requirements at your convenience from a selected team of developers. You will have complete control over them.
React JS Web Development in India

Our work
Our Work Methodology
Discover
Discussions,
Assumptions,
Identification,
Brainstorming,
Conceptualization,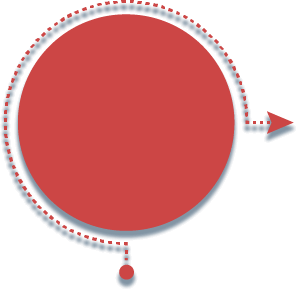 Define
Planning,
Definition,
Milestones,
Sprint Planning,
SRS Documents,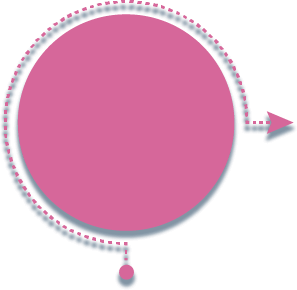 Design
Prototype,
Wireframes,
Architecture,
HTML/UI-UX,
System Design,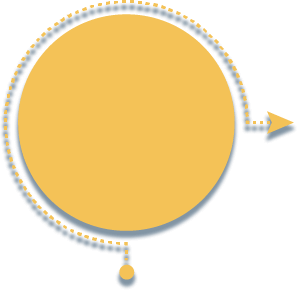 Develop
APIs,
Coding,
Push/Pull,
Unit Testing,
Development,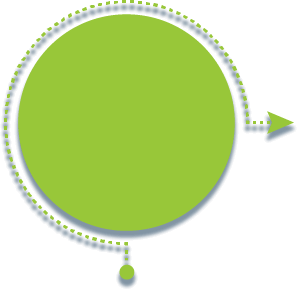 Deliver
Phases,
Release,
Support,
Deployment,
Maintenance,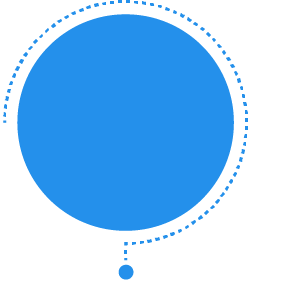 FAQs
What level of proficiency do your React JS developers possess?
Do your React JS developers follow best practices for responsive web design?
Absolutely, our React JS developers are well-versed in responsive web design principles, ensuring your application provides a consistent user experience across devices.
Can I hire a React JS developer who is knowledgeable about state management using tools like Redux?
Of course, if your project requires state management using tools like Redux, we can connect you with React JS developers experienced in utilizing such technologies.
Are your React JS developers familiar with optimizing performance for large-scale applications?
Yes, our React JS developers are skilled in optimizing performance for large-scale applications, ensuring smooth user experiences even with high traffic loads.?
How does the transparency and control aspect work?
We ensure absolute transparency and control by leveraging the Time Doctor activities tracking tool. This tool offers real-time insights into developers' work activities, enabling you to monitor progress seamlessly.
What is the Time Doctor activities tracking tool?
Time Doctor is a sophisticated tool that empowers you to track the work activities of your chosen React JS developers. It captures task duration, websites visited, and applications utilized, delivering a comprehensive view of productivity.
How can I benefit from the daily/weekly stand-up calls with the developer?
Our platform offers the flexibility of engaging in daily or weekly stand-up calls with your designated developer. These calls foster direct communication, facilitate progress updates, and allow you to align development objectives effectively.
What qualifications do your React JS developers possess?
Our React JS developers are seasoned professionals well-versed in developing responsive and interactive web applications using React.js. They bring expertise in frontend development and contemporary web technologies.
How do I select a suitable developer for my project?
We present you with an array of available developers, each with a detailed profile showcasing their skills and experience. You have the freedom to choose a developer aligned with your project requisites and React.js proficiency.
Can I interview the developers before hiring?
Yes, we encourage you to interview the React JS developers prior to making a decision. This interactive process allows you to assess their skills, experience, and determine if they align with your project vision.
What if I'm not satisfied with the developer's performance?
If you find the developer's performance unsatisfactory, we provide the option to request a replacement. We prioritize your satisfaction and aim to ensure a productive collaboration.
Get in touch
Just contact Kanhasoft, and we will provide you the best solution for web and app.