Verified Client's Testimonials
Are You Struggling to Build a Flutter Remote Development Team?
Looking to hire a Flutter remote developer for your next project? Our team of skilled and experienced Flutter developers is ready to bring your app ideas to life. With expertise in cross-platform app development, we ensure that your app runs seamlessly on both iOS and Android platforms.
When you hire our Flutter remote developers, you can expect top-notch coding skills, a deep understanding of Flutter framework, and a commitment to delivering high-quality results. Whether you need to build a new app from scratch, enhance an existing one, or migrate your app to Flutter, our developers have got you covered.
By choosing our Flutter remote developers for hire, you gain access to a talented pool of professionals dedicated to creating beautiful, fast, and responsive mobile applications. Maximize the potential of Flutter and create exceptional user experiences. Contact us today to discuss your project requirements and hire a Flutter developer who will exceed your expectations.
Crafting Digital Excellence Through

Flutter Mastery
Benefits of Hire Flutter Developers

Create Your Dream Team Today!
Our Engagement Options are Flexible

At Kanhasoft, we offer flexible engagement options when you hire a Flutter developer. Whether you need a dedicated developer or a complete team, we adapt to your requirements to ensure a seamless and customized collaboration experience.

Build Your Own Team

With Kanhasoft, you have the freedom to build your own Flutter development team. Choose from our pool of talented Flutter remote developers and handpick the professionals who best fit your project requirements, ensuring a team that is aligned with your vision and goals.

We Maintain Transparency

Transparency is our priority at Kanhasoft. When you hire a Flutter developer from us, you can expect open communication, regular updates, and complete visibility into the development process. We keep you informed every step of the way, ensuring a transparent and trustworthy partnership.

You're in Control

When you hire a Flutter developer from Kanhasoft, you stay in control of your project. You have the final say in decision-making, feature prioritization, and project milestones. We collaborate closely with you, ensuring that your vision and objectives are met, and providing a development experience that aligns with your goals.

Ready to sign NDA

We prioritize the confidentiality and security of client projects. We are ready to sign a Non-Disclosure Agreement (NDA) with both our clients and developers to ensure complete protection of your sensitive information. Client's trust and privacy are of utmost importance to us.

Competitive Cost

We understand the importance of cost-effectiveness in Flutter development. We offer competitive rates for our Flutter development services, ensuring that you receive top-notch quality at the best possible price. Our aim is to provide exceptional value for your investment, delivering high-quality Flutter apps without compromising on affordability.

Worldwide Expertise

Kanhasoft distinguishes itself by providing highly experienced Flutter developers with over 5 years of expertise in the industry. Our Flutter remote developers have a proven track record of working with clients from the USA, Canada, UK, Europe, Australia, and New Zealand. This ensures that they possess not only exceptional technical skills but also excellent communication abilities, guaranteeing seamless collaboration throughout the project.
Ready to Hire Flutter Developer? Your Journey Begins Here. Reach Out Now!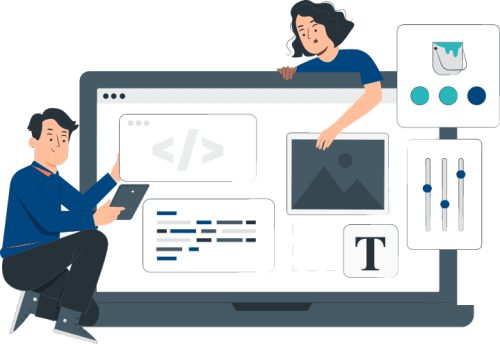 Let's Build Your Flutter Team
Construct, oversee, track, and adapt your team with total control and crystal-clear transparency.
Initiate the Mission Ideation
Engage in a productive dialogue concerning your product or idea. Share details about the intended mission start date and its projected duration.
Evaluate & Mobilize the Team
Following a comprehensive evaluation of team prerequisites, the assembled team is determined through the resource matrix. This matrix identifies optimal team dynamics and collaborative pairings for specific tasks.
Ready, Set, Action!
Upon team deployment, you gain comprehensive access to your team's activities and mission dashboard. This empowers you to exercise complete oversight, make adjustments as needed, and track progress in real-time.
Innovate with Our Flutter Development Services
Expertise in Cross Platform App Development

Our highly skilled Flutter app developers possess deep expertise in Cross Platform app development, ensuring the creation of robust,feature-rich applications that deliver an exceptional user experience.

Cost-Effective Solution

Hiring our Flutter app developers offers a cost-effective solution for your app development needs. By leveraging the efficiency and versatility of Flutter, our developers create high-quality apps within budget, saving you both time and cost.

Time-Saving

With our experienced Flutter app developers, you can save valuable time by leveraging their expertise in efficient coding practices and streamlined development processes. We prioritize timely project delivery without compromising on the quality of the final product.

Flexibility and Scalability

When you hire our Flutter app developers, you gain access to a flexible and scalable team that can adapt to your project requirements. Whether you need to expand functionality or accommodate future growth, our developers ensure your app remains flexible and scalable to meet your evolving business needs.
Technical Expertise of Our Flutter Developers
Frameworks

Flutter Dart

Tools & Utilities

Git

Swagger

Visual Studio Code (as IDE)

PHPUnit (for unit testing)

Postman (for API testing)

Databases

SQLite

Realm

Firebase

PM Tools

Jira

Trello

Asana

Testing

Unit (for unit testing)

Editors & IDES

Visual Studio Code

Upgrade Services

Ensuring the codebase stays up to date with the latest flutter versions and security patches

Deployment Process

CI/CD (Continuous Integration/Continuous Deployment) using tools like CodeMagic or Github actions CI Also

manual deployment for smaller projects or when needed
Five Ds of Our Work Methodology
Discover
Discussions,
Assumptions,
Identification,
Brainstorming,
Conceptualization,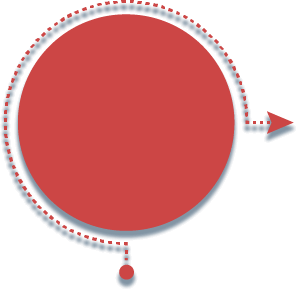 Define
Planning,
Definition,
Milestones,
Sprint Planning,
SRS Documents,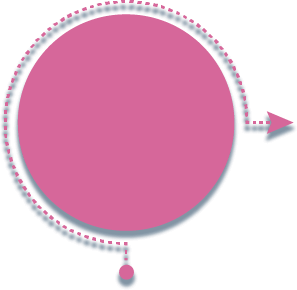 Design
Prototype,
Wireframes,
Architecture,
HTML/UI-UX,
System Design,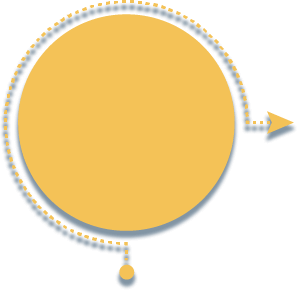 Develop
APIs,
Coding,
Push/Pull,
Unit Testing,
Development,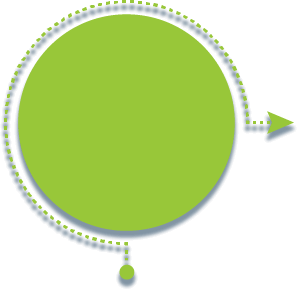 Deliver
Phases,
Release,
Support,
Deployment,
Maintenance,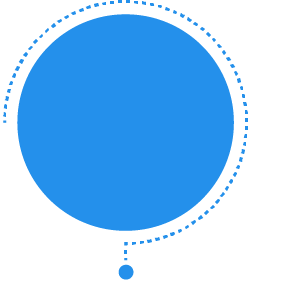 FAQs
What solutions are offered by "Hire Flutter Developers"?
What operates during the free trial period?
You can examine the abilities of our Flutter developers directly thanks to the free trial time we provide. You can assess their skills and suitability for your project with this trial.
Can I alter the developers' stand-up call schedule?
Yes, you have the freedom to arrange daily or weekly stand-up calls with your Flutter developer. This promotes consistent communication and progress reports.
Which credentials do your Flutter developers hold?
Our Flutter developers are seasoned specialists skilled in Flutter and Dart development. They have a history of producing vibrant and interesting mobile applications.
Can I employ a Flutter developer with experience designing unique UI elements and widgets?
Of course, we have Flutter developers experienced in producing bespoke widgets and UI elements to satisfy the specific design needs of your application.
Do your Flutter developers have experience with state management tools like Riverpod or Provider?
Yes, our Flutter developers are knowledgeable about state management programmes like Provider or Riverpod, ensuring smooth data transfer and appropriate behaviour of the application.
Is it possible for me to work with a Flutter developer who has experience integrating external APIs and services?
Yes, we can put you in touch with Flutter developers who have experience integrating external APIs and services to improve the functionality of your application.
Do your Flutter developers have experience with iOS and Android app speed optimisation?
Yes, our Flutter developers have expertise in iOS and Android app performance optimisation, guaranteeing a consistent user experience across both platforms.
Can you help me submit my software to the Google Play Store and the Apple software Store?
The preparation and publication of your app to both main app stores can be facilitated by our Flutter developers, assuring a smooth launch.
Do your Flutter developers have experience designing complicated UI interactions and animations?
Yes, in order to build dynamic and engaging user experiences, our Flutter developers have experience creating animations and complicated UI interactions.
Get in touch
Empower Your Business with Our Flutter Remote Developer - Contact Kanhasoft Today!