Node.JS Application Developers in India
Node.JS is one of the most powerful and versatile open-source platforms to introduce the concept of a single programming language that eliminated the need for multi-layer apps for communicating with the server. This unique and useful feature of Node.JS helped Node.JS App Development Company in India like ours to create applications that are fast, personalized, and highly scaled. It also created a healthy ecosystem of users using this technology.
Do you want to develop an application using Node.js? Are you looking for an experienced team of Node.JS developers in India? If so, then you can rely on Kanhasoft – a top-rated Node.JS app development company in India. Our in-house team of Node.JS application developers in India is well versed with all the features of Node.JS and can develop a feature-rich application for business. From creating highly personalized Node.JS websites to custom Node.JS applications, our team is highly experienced in all forms of Node.JS development services. Hire Node.JS application developers in India for creating simple to enterprise-level application development services at the best prices.
Kanhasoft is a full spectrum Node.JS app development company in India offering end-to-end Node.JS development and maintenance services. From understanding your business requirements to developing a Node.JS application based on those requirements, our team of Node.JS application developers in India has got your back.
Want to Hire Node.JS Application Developers in India?
Your business requirements must be well understood and executed properly, only then a well-working application that can cater to your business properly can be created. We ensure that our team of Node.JS application developers in India has the expertise of not only understanding your business needs but also creating Node.JS based web applications that can handle large amounts of data.
We are a Node.JS app development company in India that can provide solutions ranging from the structure of the application to maintaining the application after the launch. We make sure you get the application which is not only matching the requirement but also making sure that the application is quick and stable.
Node.JS Application Development Services
Custom Node.JS development
We provide customized Node.JS web application development services that help you to enhance the development of a great application. And it is developed and designed according to your business requirements.
Large web applications
Our developers at Kanhasoft have extensive experience & expertise in building real-time, reliable, feature-rich, and scalable web applications.
Node.JS plugin
Our team of Node.JS developers will build a custom Node.JS plugin for you and will help you to integrate the plugin. With this feature, you can ensure great service on an affordable budget.
Node.JS for UX/UI design
Our team of professional designers offers elegant and innovative web and mobile app UX/UI creation services according to the latest trends in technology.
Node.JS API development
Kanhasoft is efficient in providing high-performing and scalable business-grade API development services as per the specific requirement of your enterprise.
Support & maintenance services
We provide full-cycle and round-the-clock application and maintenance services which ensures smooth functioning and high-performance of the app.
CMS development services
Our developers will help you create high-end CMS that provides benefits like multiple user access, streamlined schedule, user-friendly features, improves revenue, increased traffic, and more.
Our Node.JS App Development Expertise
GraphQL
Our developers are skilled in this query language for APIs. It provides a complete and easy-to-understand description of data in your API. GraphQL helps to provide fast and stable apps by controlling the data and not the server.
ExpressJS
Our developers at Kanhasoft carry extensive experience in building a server-side web application in a faster and smarter manner. You will get a full-fledge application with many features like flexibility, scalability, simplicity, and high performance.
TypeScript
Our developers create effective client-side and server-side development with this simple object-oriented programming language. Your applications will be faster, dependable, and scalable.
NestJS
Our developers are proficient in building scalable server-side applications with NestJS. We ensure your applications are maintainable and long-lasting with the help of the NestJS framework.
ElectronJS
Our team of ElectronJS developers at Kanhasoft will help you develop feature-rich, elegant, and comprehensive web applications at an affordable budget.
How to Hire a Node.JS App Development Team?
The popularity of Node.JS drives the question about hiring a Node.JS developer. If you want to hire a Node.JS developer, you need to follow these steps to choose the best one.
Analyze your business requirements
To develop an effective roadmap for your project, you need to be clear about your business requirements. It will help you find the right developer and also help the developer to work more efficiently to achieve and define your goals commendably.
Budget estimation
Budget estimation is an important step while planning to build a project. If it seems complicated for you, then you can ask a reputable Node.JS app development company for consultation and detailed estimation for your project. After getting a budget estimation from a developer, you can analyze your budget based on project needs.
Selection of a hiring model
Select a hiring model that best suits your needs and the one that is more beneficial to you. There are mainly two hiring models
Selection of a company or developer
After selecting the right hiring model, you need to contact a developer to discuss further information about the project. Then, shortlist the list of companies according to your needs and get started.
Signing a legal contract for confidentiality
Signing an NDA (non-disclosure agreement) will make your plans, organization information, and license secure. This NDA will include all the things you are going to share with your hired company or developer.
Node.JS Web Development in India

Our Work
Key benefits of choosing

Node.JS for your application development
A quick MVP delivery is guaranteed compared to other frameworks
Node.JS provides several features for fast and scalable applications.
It provides multi-platform compatible code that lets your product reach a wider audience.
Node.JS is easy to install and execute locally.
Node.JS development is inexpensive to test and deploy with pay as you grow service.
You benefit from extremely scalable applications due to their asynchronous and event-driven processing.
It includes very speedy network binding.
Node.JS cloud compatibility saves your money and resources.
It provides compatibility with a lot of community-driven open-source packages and modules.
Applications developed using Node.JS provide stability & functionality while the traffic is growing up.
Hire NodeJS Developer
24/7 Technical Support
100% Confidentiality Assured

(Strict NDA Terms)

100% Customer Experience
Know More
FAQs
What type of applications can be built by a Node.JS development company in India?
A NodeJS development company in India can help you build highly scalable and dynamic, real-time applications. the type of app that can be built using Node.JS include-
Streaming apps
E-commerce apps
Social media apps
Project management tool
Instant messaging app
Real-time collaboration tools
Single-page responsive apps
Food ordering apps
IoT (Internet of things)
Why should I opt for Kanhasoft for NodeJS web development services?
We carry an extensive experience of 9 years and expertise in building NodeJS based web and mobile applications. Kanhasoft provide total IT solutions on one roof with a focus on business and commercial application. We provide reliable services for the development of custom web apps, database solutions & mobile applications.
How does your teamwork with remote clients? What is the process?
We work flexibly and transparently with our offshore clients so they can be assuring and aware of the work status on projects handled to us. we provide several modes of communication for every single detail clients need about its project over messages, calls, skype whichever is convenient. We are available 24×7 for you. We use an app called "time doctor" that keeps track of and provide the status of an ongoing project to our clients.
Why hire Node.JS development services?
Node.JS development is popular for its speed & scalability. It benefits every kind of business whether SMEs, start-ups, large scale businesses, or tech giants like Twitter, Mozilla, Walmart, eBay, LinkedIn, Netflix, Uber, and more for their web-based business applications. It allows parallel programming on a single machine, which enhances the app performance incredibly. It also can meet high traffic demands with its scalable web apps.
Why hire Node.JS development services in India?
If you hire a NodeJS development company in India, you will get various benefits like-
The affordable budget- Your project will be completed at an affordable rate and resources with a high-quality service.
Experience- Node.JS developers in India have extensive experience, knowledge, and expertise in the field. The developers have worked on several international projects before joining an outsourcing company. Many of them join the companies after completing their higher education.
24×7 service- your hired NodeJS development company in India will be available round-the-clock if you need any information regarding your project or if you want to share anything about it. You will get hassle-free communication.
What are the benefits of outsourcing Node.JS development?
We can assure you with the below-mentioned things if you outsource NodeJS development projects in India. these are –
Reduced development and operational costs.
we are flexible to work as per your time zone.
You will get access to certified, dedicated & experienced developers.
We ensure the Rapid development of your project.
We will provide high-quality and reliable services.
Your product will be developed according to the latest trends in the industry to attain a competitive edge.
Our Work Methodology
Discover
Discussions,
Assumptions,
Identification,
Brainstorming,
Conceptualization,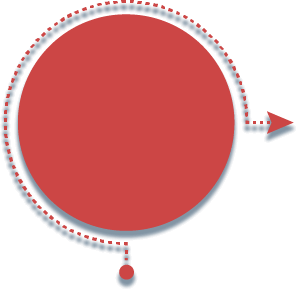 Define
Planning,
Definition,
Milestones,
Sprint Planning,
SRS Documents,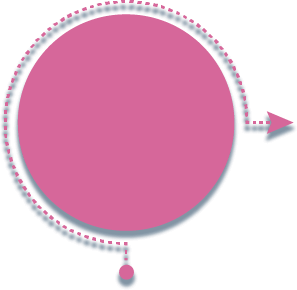 Design
Prototype,
Wireframes,
Architecture,
HTML/UI-UX,
System Design,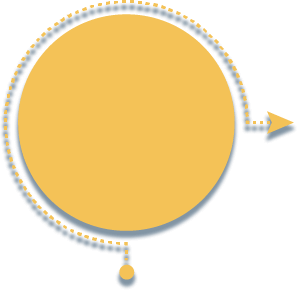 Develop
APIs,
Coding,
Push/Pull,
Unit Testing,
Development,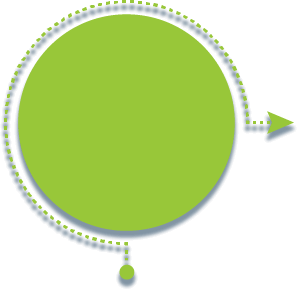 Deliver
Phases,
Release,
Support,
Deployment,
Maintenance,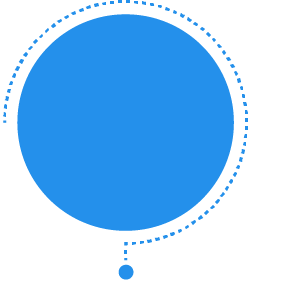 Get in touch
Just contact Kanhasoft, and we will provide you the best solution for web and app.