Getting the right Custom CRM software development is essential for businesses to gain a competitive edge in this digital marketplace. CRM software development can help your organization gain a clear understanding of customer behavior and helps you finalize the strategy to serve them accordingly. It even helps you develop a positive relationship with them and allows you to serve them the needed service. Moreover, customer relationship management (CRM) allows you to get the best insights into details to analyze and make data-driven decisions. These tools can help you optimize forecasting tasks, sales, and marketing staff, customer support process automation, etc.
In short, CRM is the best software that helps you increase your customer satisfaction and lifelong value. CRM provides you with more leads and sales. And lets you solve their issues faster and in a better way. Hence, businesses of all sizes can reap the benefits of using fully integrated, cross-functional CRM software.
This blog further entails everything about CRM software that you should know to ensure your company grows with great success. We will further learn about what is CRM software. CRM software benefits, why you need one, and why CRM is important for your business in 2023.
What Is CRM Software?
CRM software is a combination of different cloud applications like marketing cloud, sales cloud, service cloud, and more. It allows companies to collect and store customer data in one place. CRM acts as a common platform for the sales team to manage customer interactions and based on that they prioritize the activities to create a positive impact on customers. This way, CRM helps sales representatives to improve the customer experience and maximizes the chances of closing more deals. In addition, it helps companies improve business relationships with their potential customers, streamline business processes, and enhances profitability.
CRM software integration has proved to be an asset for businesses that cite their data as a competitive advantage. With the best CRM software system integration, most companies have noticed huge increases in leads, sales revenue, and customer retention rate. Hence, a company must get CRM software development services from a reliable CRM software development company for gaining a competitive edge over its business rivals.

Why CRM Software Development Is Important For Your Company's Sales Growth?
CRM helps you in getting a clear understanding of your customers in one place through a customizable dashboard. It includes customers' previous history with you, the status of their orders, etc.
CRM allows you to customize the features including their social media activity (likes & dislikes), to understand their views better.
Custom CRM software can also helps you forecast more accurately, and allows you to manage and optimize campaigns and lead journeys with a data-driven approach.
Many user actions can be digitized and automated, which makes you target your marketing efforts, speed up sales cycles, and deliver quality and more satisfying customer service.
Getting fully integrated CRM software development ensures better cross-departmental collaboration, which helps deliver a united front to customers.
With CRM software, you get open to every opportunity or lead, helping you get a clear path from inquiries to sales.
CRM software helps you develop better relationships by creating bonds with existing customers to ensure they retain forever.
CRM helps you get customer loyalty by appreciating and welcoming them for their purchase.
The software also helps you in providing good service. It helps your brand to gain appreciation and trust, and the brand is further recommended to others, and that's how your business grows.
Some of our CRM solutions and our experience with CRM systems can help you get an idea of what it makes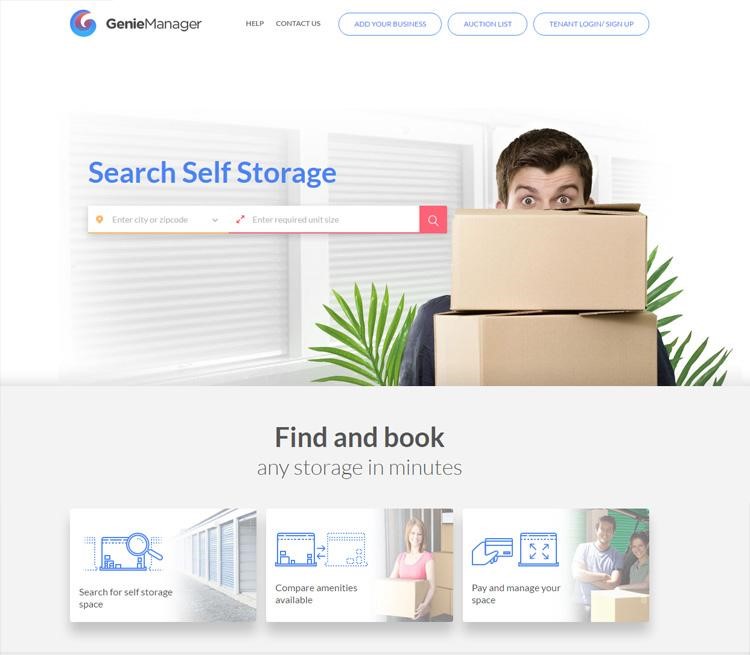 When Your Company Needs CRM Software? Warning Signs You Need A CRM Tool
There are several factors that help you identify the need for a more advanced CRM tool to manage your marketing and sales business.
1.    Sales Are Hard And Struggle
Every company needs to go through competition to make your product successful or to introduce a new product to the market. But when this process faces difficulty and you seem you are failing, then it's the right time for you to consider a CRM software solution. This tool can help you sort, analyze and prioritize your sales leads. It helps you to focus on the opportunities that are likely to close and gives you accurate answers to customers much faster and better.
2.    Customer Profiles Are Difficult To Build.
A lack of customer data and a data-driven approach toward customers makes it difficult to locate your user data points and build your ideal customer profile. CRM software provides you the visibility into your sales team's activities. therefore, It saves you from arranging more status meetings and related tasks.
3.    No Collaboration Between Marketing And Sales Teams.
CRM helps you get all information in one place. A lack of cooperation between different departments is the source of customer pain points. You can not get uniformity in your sales cycle and as a result, you lose your customers. It becomes necessary to streamline business processes through sales, customer service, marketing, etc. This can be only achieved by installing CRM software that shares a common data model that everyone in the organization can access, use, and add data. Thus access to all information across teams can increase business efficiency and productivity.
4.    High-Value Accounts Are Unknown.
You will definitely not want your best customers to feel unappreciated or neglected, but it becomes difficult to achieve if you don't know who they are. The best CRM software helps you identify and acknowledge those customers. So that you can provide them best offers, and incentives to increase customer loyalty.
5.    Customer Data Is Incomplete OR Inappropriate
Incomplete and inappropriate customer data is a major issue for every brand. The best CRM software can intelligently flow second and third-party accounts and contact details into your CRM system. This will fill up the missing details that salespeople left out and immediately removes duplicates.
6.    Forecasting And Reporting Is Difficult.
Conventional methods of Downloading data into spreadsheets are time-consuming, tedious, and inaccurate.  further, this Inaccuracy can result in wrong forecasts and failed planning. A custom CRM software development is ideal for businesses as it helps you store data in one centrally located, and easily accessible place.  As a result, It helps you forecast better and make accurate, real-time reports.
Why Your Company Needs CRM Software To Be Successful? Know The Benefits
1.    Extensive Customer Data
CRM software keeps track of the customer's likes, dislikes, trends, and habits. It plays a key role in analyzing the wishes and tendencies of each customer. This can help you offer them what they want. So you get a better chance to attract more customers. Moreover, you will have a record of your leads and contacts, which you can access at any point.
2.    Optimize Conversion Probability
CRM software also allows you to track some important actions such as tracking the customer's visit time to the site for purchase, and festive seasons. In short, you get the idea of customers' purchase behavior. This way it helps you know the details of the customer preferences and you can serve them based on their preferences. This helps you get more conversions and you end up closing more deals.
3.    Retention Of Customers
CRM helps your business gather information from various different sources such as social media, shopping apps, etc, and stores them in one centralized place, so you can access it whenever you need. This enables you to provide better client assistance, you can react to demands and also helps you understand the client's needs regularly. As a result, you can gain more customer loyalty.
4.    Growing Business Reputation
CRM is the one-stop solution to make your business more efficient, reliable, and trustworthy. By providing the best service and assistance. You will look forward to seeing your company for more purchase. Moreover, it improves your brand image on social media and other platforms through their review, alikes, and opinions.
5.    Reduces Cost
CRM is one of the most cost-effective software solutions you can have to automate your business process to its fullest. Despite its tools are not cheaper either, you can save in many other ways. You can save your management costs, employees can work faster and better which increases your business productivity. And saves you from tedious time-consuming tasks that enable you to work on more important tasks.
6.    Automates Every Day Assigned Task
CRM efficiently handles everyday tasks and complex work that need to be done regularly for smooth functioning. It handles work like sending emails, addressing legal issues, taking up calls, making reports, etc. Thus, it allows the employees to work towards closing the leads.
7.    Generates More Revenue
Choosing the best CRM software ends up generating more revenue for your business. Once the concept and need of CRM is well understood by the employees, it lets them use it more efficiently and results in achieving more sales targets. This also makes you capable of providing additional products and service offerings to clients. All of this ends up in better client satisfaction and retention rate.
How kanhasoft can help you with custom CRM software development?
CRM software has garnered a lot of trust and popularity due to its several benefits to businesses worldwide. It has drastically revolutionized the way businesses work toward tier customers in providing better service and products. Moreover, it also helps businesses streamline their internal processes and workflows. It allows them to focus on maximizing client satisfaction and customer retention rate. In short, CRM plays a crucial role in transforming the business to the next level.
If you are also thinking about Custom CRM software development, then feel free to contact us. Kanhasoft developers have 10+ years of experience in serving clients worldwide with the best CRM solutions. So, we can help you implement your project and reach you towards accomplishing your goals.

Frequently Asked Questions
Q. Is custom CRM software development requiring high investment?
A. No, there is no shortage of cloud CRM solutions anywhere. You do not need to invest a high amount in developing a physical IT infrastructure or hire IT staff to manage the CRM software. There are too many CRM solutions available as SaaS. So, it only requires you to pay for the services you take and you can even stop the services when you don't need it.
Q. Do small businesses also need CRM solutions?
A. Yes, businesses of all sizes can get CRM software development services. No matter if you have a small customer base, CRM can help you find new ones more easily.
Q. How can cloud-based CRM benefit my business?
A. Getting the right cloud-based CRM can help your business with faster deployment, and automatic software updates, reduce costs, and offers scalability. moreover, it allows you to work from anywhere, on any device and improves team collaboration.
Q. What are the different types of CRM solutions?
A. CRM solutions include three broad categories, which are as follows:
Operational CRM
Analytical CRM
Collaborative CRM
Q. What are the different tools that integrate with CRM?
A. CRM integrates with many tools. Some examples are:
Email marketing integrates with CRM
Social media integrates with CRM
Messaging integrates with CRM
Telephony integrates with CRM
Live chats integrate with CRM