According to the studies, there are 92.6% of people in the world that access the internet using mobile phones. Therefore, mobile phones offer the best opportunity for businesses and brands to gain recognition & deliver services and products to the customers through developing robust web and mobile applications.
The rise of digitalization, advancements in technology/trends, access to high-speed internet is the reason that drives businesses towards mobile technology.
In this blog, we will look at the different ways through which web and mobile app can help you boost your small business in 2022 and how can a custom web app can enhance the productivity of your business.
How a high-performing web and mobile app can boost small businesses in 2022?
A web and a mobile application allow you to have millions of customers at your fingertips. Moreover, a mobile app helps your business reach a wider audience and generate more profit. Whether you are a service-based company or a product-driven company, the app will let you offer your services through your business app without the need to get in touch with the customer. Thus, it becomes necessary to hire mobile developers from a reputed mobile app development company in India, which can help you build your high-performing application as well as maximize your business productivity.
Similarly, web applications have also emerged as a way to increase business sales and help you grow your business. Also, businesses use web apps for communication with customers, collaboration with employees, secure storage of data, and availing the data and information to management.
So, if you want to invest in a modern digital marketing solution, then choosing the right mobile app development services from a leading mobile app development company in India can help you develop result-driven marketing services.
Now, we will move on to know why small businesses must need a web and a mobile app for growth.
Why your business needs a mobile app? (Find out the reasons)
1.   Increase sales/ROI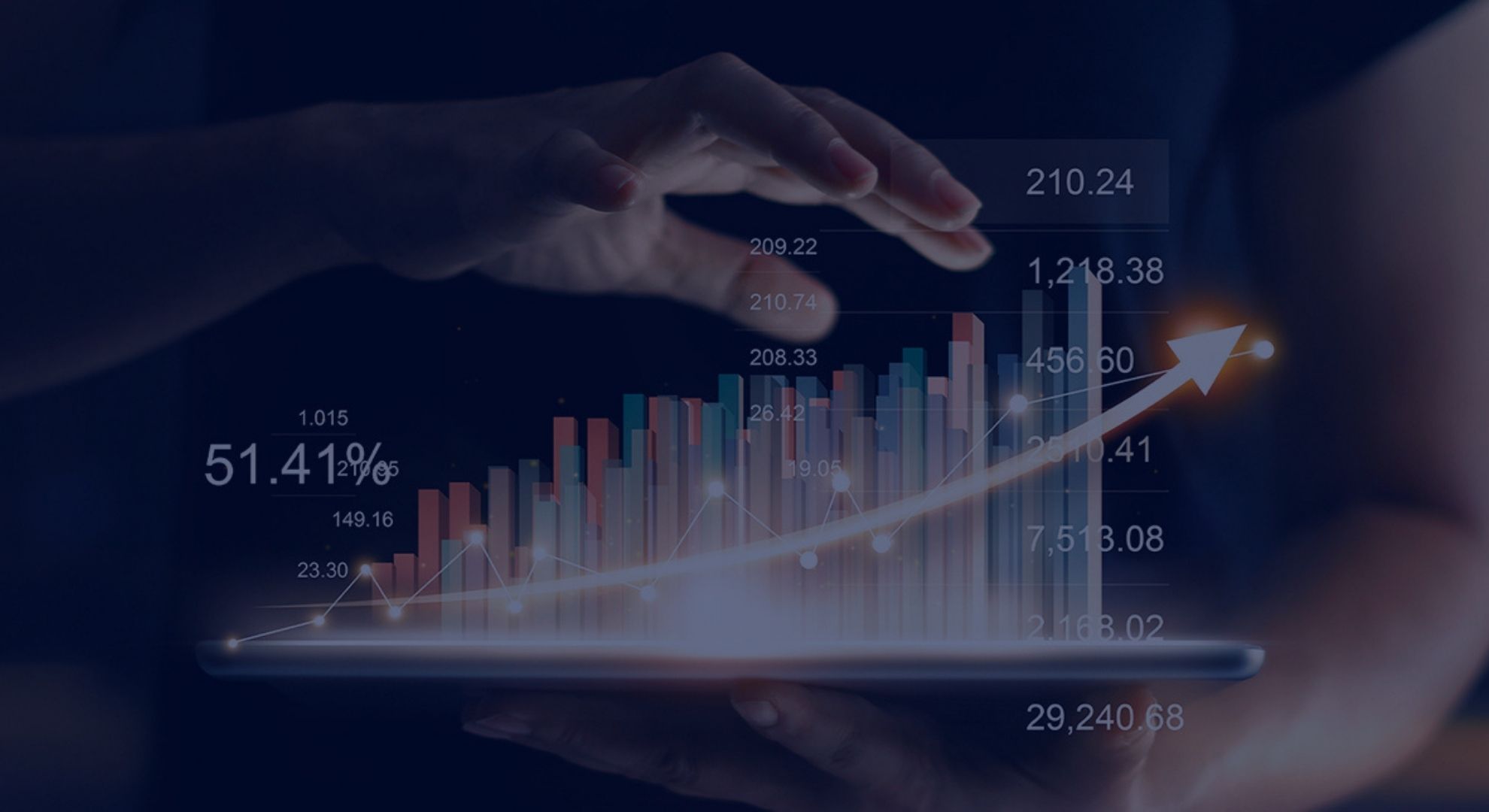 A mobile application helps businesses reach more customers in no time & endorses it in plenty of ways. It allows you to market your offers, rewards, and promotions, etc. Also, it encourages customers to buy from you.
The mobile app provides various business opportunities through its unique features and functions. Also, it helps brands in attracting target users & promoting their USP. An interactive and high-performing mobile app can further increase your ROI and recognize the key marketing tactics to drive desired results.
In addition, the corona pandemic has not only caused the surge in app development & installs but also in engagement and app dwell time rates. Therefore, it is crucial to bring your small business to the coming digital marketing era by making your business presence online through a mobile app.
2.   Customer loyalty
Customers decide to download an app. They also view their app regularly on the phone. Moreover, customers can also recognize the app with convenient services & engagement. Hence these are the ingredients businesses need to build brand loyalty. Moreover, it formulates links and interactions between the customer & the brand.
It also creates a good impression of a brand that cares about the services it offers to its customers. In addition, a mobile app also provides a push notification feature, which makes it possible to send push notifications to communicate & attract the attention of customers.
So, developing a mobile app will make your business more attractive, engaging and help you build customer loyalty.
3.   Exceptional user experience
The key benefit of developing a mobile application is the improved user experience it provides. Also, it helps you optimize the user experience more effectively. Navigation on an app is a lot easier as compared to a website on a mobile. Moreover, a mobile app helps you deliver a remarkable customer experience and lets you stay one step ahead of the competition.
A mobile app offers you with slick UI, well-thought-out UX, and a host of features that help you build a great customer experience.
Thus, mobile apps are the direct channel of communication, they help you raise the level of user-friendliness & customer service you provide.
4.   Marketing Communication and Advertising
Proper communication & strategic advertising are necessary for businesses to stay ahead of trends & benchmarks. Business communication through application has become interesting to enhance the quality of work-life & encourage the employees to work as a team. Also, conveying the proper messages via apps regarding the attributes of the products/services is exciting enough to retain interest among the customers.
Therefore, an established mobile app development company in India can facilitate boosting your brand worth through customized initiatives and innovation in making the buyer aware before making the final purchase.
5.   Increase brand visibility & on-demand delivery
Your business possesses everything that makes your brand unique among other brands such as logo, colors, design, services, etc. Incorporating a mobile app in your digital marketing strategy will help you enhance your brand awareness. In addition, you will get the edge over your competitors, who do not own a mobile app.
Moreover, it allows you to inject content & promotions to constantly keep your customers updated & engaged. Thus, developing a mobile app helps you in the brand's credibility and authority. It helps you stay in touch with the users as long as they have your app on their mobile phones.
Similarly, on-demand businesses can serve their consumers with the help of mobile apps more effectively. Also, the businesses in today's pandemic circumstances need not have to shut their businesses, instead, they can offer their services online through a mobile application while staying in touch with their consumer base.
So, you can move your business online and go for iOS application development/android application development through which you can still reach your consumer & deliver the best on-demand service you can offer despite the circumstances.
Now, let's move on to know the reasons behind choosing the web apps to grow your business online.
Why your business needs a custom web app? – Reasons
1.   Improved efficiency
Getting work done with multiple versions of a spreadsheet or shuffling around piles of paper is not only time-consuming & tedious but also leaves your business vulnerable to human errors. Also, it occupies more time for corrections.
Web applications let you streamline your business processes so that you can perform more work in less time and with greater accuracy. Moreover, all your data integrated into one place gives you greater visibility of your businesses. It provides your staff with more free time and allows you to run reports updated with real-time information.
2.   24×7 Accessibility
Web applications develop web-based business systems, which are accessed 24×7 with an internet connection. Moreover, they are more flexible, offering access from almost any device or browser.
When a desktop-based software needs an update, every single device needs to be updated where the app is installed. This task is usually given to staff, which is ignored when pushed for time. As a result, it can leave your business vulnerable to security breaches.
Whereas, in the case of web-based applications,  security or upgradation is rolled out to every version of the web app with zero downtime, which gives users direct access to the updated version of the app.
3.   High level of security
In desktop-based software, if the computer gets damaged or stolen, you can lose very costly information. Also, it consumes much time leaving your data at risk. And requires you to get the help of your software provider for the software to be re-installed on the new device.
In a web-based application (where data is stored in the cloud). You can get it back easily whether your computer is stolen or damaged. It can immediately be back to business as usual. It is because web apps store information on remote services. So as long as you have your URL, username, and password, you can log in safely to any computer or mobile device connected to the internet. Thus, making your business up and running in no time.
So, with web applications, your lost data can be retrieved from cloud storage.
4.   Easily Customizable and scalable
The biggest problem people face with off-the-shelf software is that it cannot grow or integrate with their businesses.
On the other hand, custom web apps are made specifically as per your business requirement. Therefore, it's completely flexible & scalable to your business demands & growth. Customizations to the apps include your branding and different user permission access levels. It carries specific features and functions, which are relevant to your business needs.
5.   Installation and maintenance
Web applications help you with easy installation and maintenance of software. You can avoid the hassle and memory usage of installing software on every device. Moreover, web apps also work well on older or low space devices.
As the browser is there on every PC, installation time is very fast. It can run in the background while the staff is occupied with their other work. It requires less maintenance, as updates & patches are rolled out to every device.
Conclusion
So, this was all about the different ways a web and a mobile app can boost your small business in 2022. Business mobile apps provide many useful features, which can be only accessed via mobile apps. An app can provide immediate results about your company's performance.
A well-designed mobile application is a mark of personalized services. It enables users to access your services directly, offering the best user experience. Develop an app to build loyalty and provide customized services to your customers.
At kanhasoft, we have helped our clients improve productivity & efficiency in their business by developing a custom web application. You can hire mobile developers from our leading mobile app development company in India. We ensure you the best results in iOS application development, android application development as well as web application development.